Disclosure: This post may contain affiliate links, meaning we get a commission if you decide to make a purchase through our links, at no cost to you. Please read our Disclosure for more info.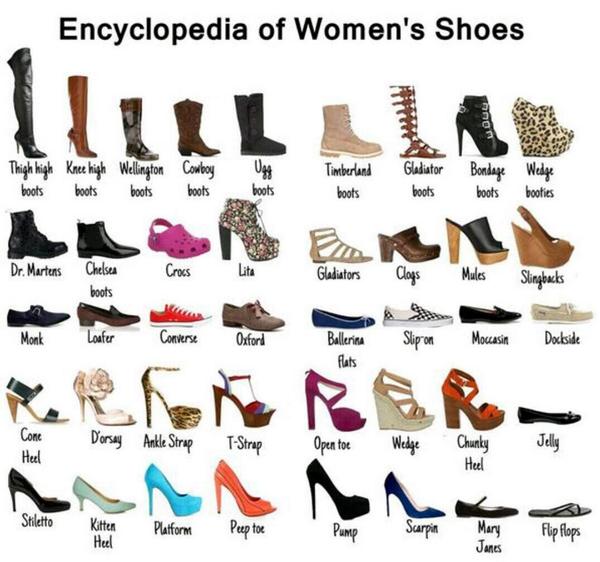 La Clé Privée tweeted out this Encyclopedia of Women's Shoes that defines the various styles of shoes. It's funny how some brand names (ie Crocs, Uggs, etc) become iconic names of shoes. I guess it's kind of like calling Puffs tissues "Kleenex".  Can't say I've ever heard of "Lita" or "Monk" shoes. And I would've labeled the "Jelly" as flats. Otherwise, nice compilation!
Have you seen a good "shoe" image lately? Please share via social media and use the hashtag #Shoeaholics – we may use your find in our next post!