Disclosure: This post may contain affiliate links, meaning we get a commission if you decide to make a purchase through our links, at no cost to you. Please read our Disclosure for more info.
Remember all the old fashion rules? Well, forget everything you mom taught you. The new rules…there are no rules.
It's more than okay to wear white after Labor Day. You should mix patterns. In fact it's encouraged. Yes, you are allowed to don open-toed shoes with tights (just make sure there are no toe seems or reinforcements showing). And not only can you wear open-toed shoes in the cool months (and even winter), it's a trend that is red hot.
And this year it's not only about open-toed shoes, it's about open-toed boots and open-toed booties. Wear them with short skirts. and slim, tapered pants and athletic-inspired track pants or a maxi…whatever. There's really no wrong way to rock those boots when your toes are giving a little peep show.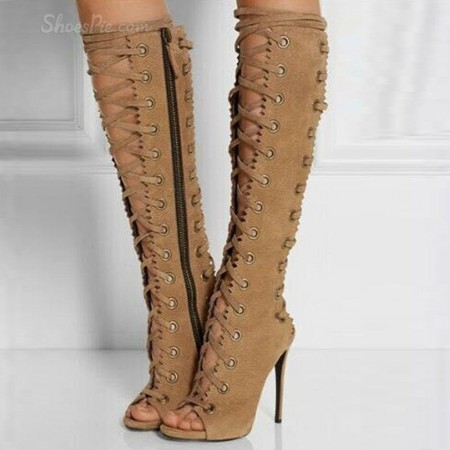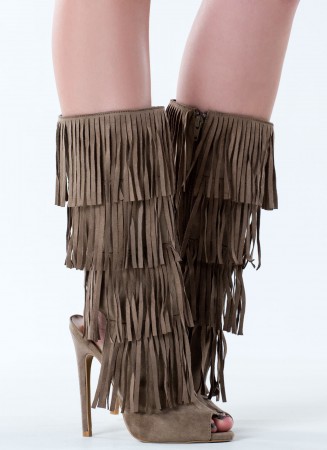 Fringe Stiletto Open Toe Boots