Disclosure: This post may contain affiliate links, meaning we get a commission if you decide to make a purchase through our links, at no cost to you. Please read our Disclosure for more info.
A good pair of shoes has the ability to up class an outfit. But it would all be in vain if your boots and your gear do not match. Wearing a pair of Prada shoes and a granny dress still makes you look shady. Don't know how to go about matching shoes to the rest of your outfit?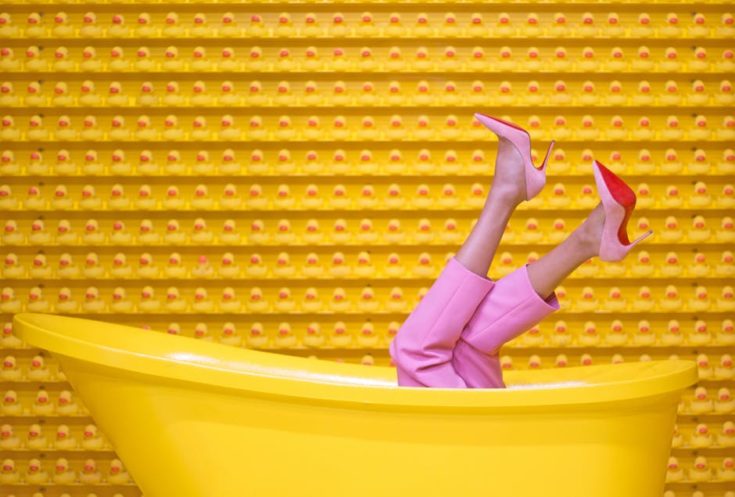 Fortunately, you do not have to worry by the time you get to the end of the article; you will be dressing like an image consultant selected your wardrobe. Here are plenty of tips we share to make the whole outfit fabulous!
1. Color Coordination
To avoid looking like a clown, only wear colors that go together. Do not by any chance be tempted to pair a bright green dress with a pair of neon heels. The point is to look classy
2. Heel Size
Different heel sizes work in different clothes. You cannot wear a pair of brogues with a form-fitting little black dress. The same way you cannot wear ugg boots with formal wear.
3. Patterned Outfits
When wearing clothes with patterns, pick a pair of matching shoes with one of the colors from the design. Preferably the predominant color.
4. Monochromatic Outfits
To make your outfit classier wear a different shoe color to jazz up your outfit. This will break the monotony of your monochromatic look.
5. Same Color Different Shades
Wearing the same color but in different shades is an interesting way of matching shoes to your dress. You can wear a navy blue pair of shoes with a coral blue dress. Or a rose pink jumpsuit with a couple of dark pink sandals.
6. Cut Design
Matching the cut design on your shoes and dress makes your outfit look more coordinated. If your dress has frills, wear a pair of ankle-length boots with ruffles to wrap up the look. Matching laser cut shoes with a laser cut dress is also a good look.
7. Accessories
While heels are a girl's new best friend, a pair of diamonds still ranks way up there. Do not hesitate to don a pair of diamond earrings to jazz up your outfit.  You can visit this site to get unique jewelry pieces.
Matching your leather belt, watch and shoes is always a classy move. Invest in items that will last. You can also match accessories such as scarves and handbags with your shoes.
8.Type of Event
The event plays a huge part in determining the kind of shoe you wear. When attending an official meeting, you have to wear formal shoes with your jumpsuit. When going to a wedding, you can wear the same jumpsuit with a pair of sandals. This makes it easier to match shoes to an outfit.
How to Go About Matching Shoes with the Right Outfit
When you're in doubt on what to wear, choose one shade of color so that it's easy to pick out a shoe.  Matching shoes with the right outfit can instantly glam up your look. A girl can never have too many shoes.
Get more tips on how to buy shoes online without paying shipping fees, among other exciting money saving tips by continuing to read our blog.