Disclosure: This post may contain affiliate links, meaning we get a commission if you decide to make a purchase through our links, at no cost to you. Please read our Disclosure for more info.
Whether we like it or not, winter is here to stay; and nothing says winter quite like sliding your feet into your favorite boots.
Not only can your favorite boots serve the function of keeping your feet warm, they can also offer a flair of style.
Walking down the aisles of your favorite shoe store trying to find just the right pair of boots can be an overwhelming task though. There are countless options: heels, flats, leather, fur lined, as well as a vast array of color choices.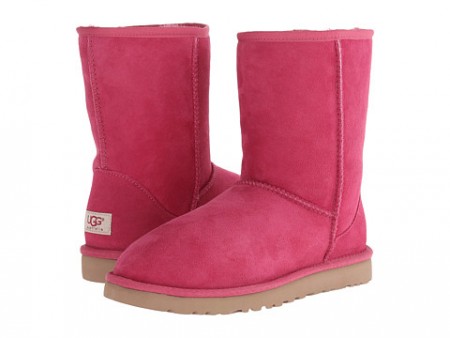 I want my feet to be warm but I also want a boot that matches my sense of fashion. This is why I can't live without my
 . Not only are they fashionable and functional; they are affordable. Also, they come in colors from "Tropical Sunset Twinface" (shown above) to "Locomotive Grey" (shown below) making it possible for me to incorporate them into most of my wardrobe.
I have two words of caution regarding UGG's. BAKING POWDER! UGG's can get a bit smelly because of the warm fleece-lined insole. Just a sprinkle of baking powder inside the boot will keep them smelling fresh.
The quality of these fleece-lined, sheepskin boots is remarkable. If properly cared for, they will last a lifetime and bring you warmth and comfort on those cold and dreary days. 
You can find Ugg Winter Boots for the best price on Amazon.