Disclosure: This post may contain affiliate links, meaning we get a commission if you decide to make a purchase through our links, at no cost to you. Please read our Disclosure for more info.
Women and shoes, it is a never-ending love affair, right? A woman with the right pair of shoes is fashionable and happy, all at once! For those of you who know your brands and only settle for the best, you know the importance of the right fit and form. Be it a gorgeous pair of Christian Louboutins, a ramp-ready Chanel, or a classic Jimmy Choo, you should always go for a shoe that perfectly matches and compliments your personality.
Before starting your shoe shopping, be clear about the occasion for buying. Office wear, party shoes, a casual pair; all have distinct characteristics. Sounds too complicated? Don't worry, we have got you covered! Here is our list of top 3 designer women's shoes. Find the right pair for you:
1. Christian Louboutin Black Patent Lady Peep Toe Spike Platform Pumps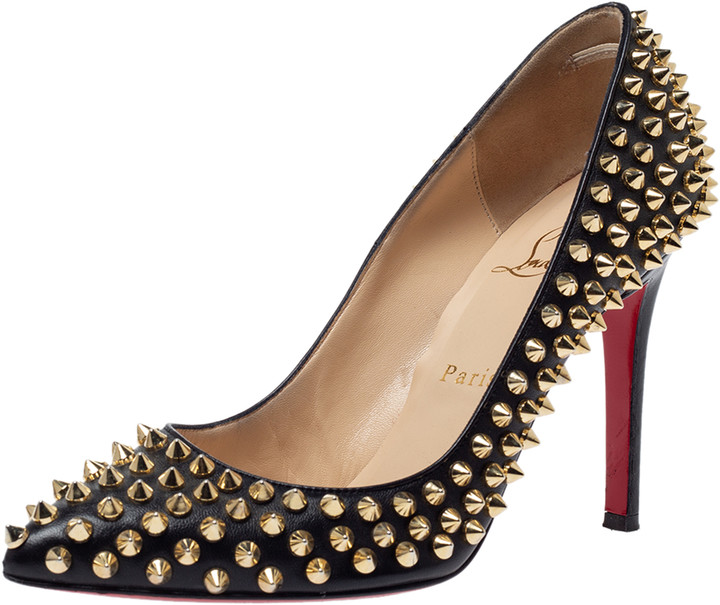 Christian Louboutin is one brand that caters to pure fashionistas. Their designs are truly one of a kind, extremely dazzling and attractive. Using the best quality material, they make sure that every piece has a character of its own and is as spectacular as the last with red sole shoes. These platform pumps are a perfect example, with their edgy look meant for the Rockstar in you.
Crafted carefully using excellent quality patent leather, the peep toe pumps have tiny black spikes across the entire body. They come in a shiny black colour which lends them their goth look. The red soles are a trademark of the brand and complete the appearance of the pair.
2. Salvatore Ferragamo Beige Laser Cut Embroidered Leather Varina Ballet Flats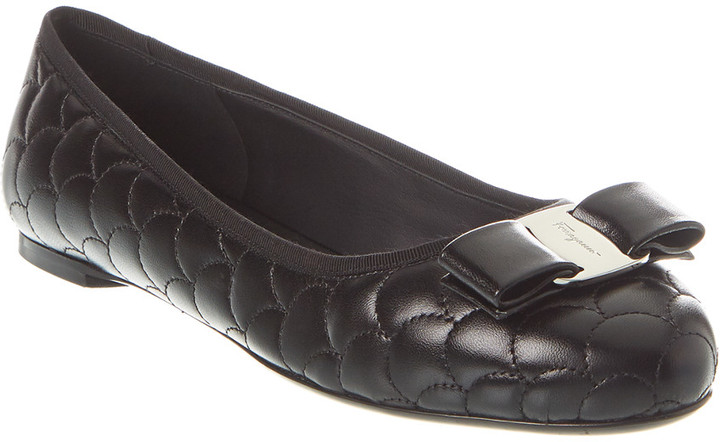 Right from the stables of Italy, Salvatore Ferragamo has always been known to make shoes that are extremely comfortable, unique in design, and fashion ready. The brand has been known for many decades to be one of the forever favourites of shoe lovers and rightfully so, as they are true masters at creating shoes that many brands find difficult to match. These ballet flats are no exception and carry the legacy effortlessly, with their sheer beauty and dainty design.
The shoes have been crafted from excellent quality luxe leather and have a soothing beige colour. The tips of the shoes are characterized by the trademark Ferragamo bows which add to the fairy tale element. The body of the ballet flats contains an endearing embroidery design over laser cuts, completing the appearance. These shoes have been designed to be extremely comfortable and are perfect for everyday wear.
3. Chanel Cream Quilted Patent CC Bow Ballet Flats 
Chanel is a brand that will never let you down with its amazing designs and crafts. They are known to come up with trendy designs that are extremely comfortable for daily wear. Speaking about daily wear, nothing beats ballet flats! They are chic, sturdy and can easily be worn the entire day minus heel ache or blisters. These ballet flats from Chanel have an endearing quilted design.
The body has entirely been crafted from excellent quality patent leather and has a luscious cream colour to it. The toes are slightly pointed and are almond-shaped. Overall, the flats have a very elegant and sophisticated appearance and the toes have sleek bows adorning them. You can easily pair them with your casual dresses, trousers, shorts or even denims.