Disclosure: This post may contain affiliate links, meaning we get a commission if you decide to make a purchase through our links, at no cost to you. Please read our Disclosure for more info.
Anything that separates you from the ground worth the investment. Especially things which enhance and give an excellent flavor to personality. Talking about personality, do you know you: subconsciously, shoes are the first thing people notice when meeting someone. Therefore, it is quite important to keep the shoe game strong.  
Whether you are going for a formal meeting, going out for lunch or a movie or attending an interview—your shoes must compliment the nature of the event. Moreover, a recruiter might reject you for a job if your shoes are not appropriate as it comes under the interview ethics. 
To keep your style updated, we have prepared a list after doing some calculations about your everyday shoe rotation and you can check men's shoe size conversion chart to have a right fit. This list will help you make a decision, and it will also guide you about the 12 types of shoes every man should have in his closet. 
1. Boat Shoes
Do you know what one of the greatest joys of life is? Wearing leather shoes without socks. Boat shoes are everyone's favorite—timeless, classic shoes that go with almost everything. Some people wear boat shoes all year, every single day. Moreover, even if you go on the field frequently and do a lot of walking, boat shoes will never leave your side. If you want, you can always add a memory foam inside for a more comfortable feel. Boat shoes are indeed perfect, and they give an interestingly classic look. 
Our Favorites
Sperry Authentic Originals

Rockport

Sebago Docksides
2. Loafers
Loafers should come as priority shoes for every man. A solid pair of loafers is something that upgrades the closet of a man. Whether going to office, meeting, casual events—a practical choice for almost every occasion. Leather and velvet loafers give an exquisite look. Moreover, if you prefer a little extra, you can always go for a fancy look. There are varieties of loafers—which have charms, laces, buttons, etc. They are also extremely comfortable and durable.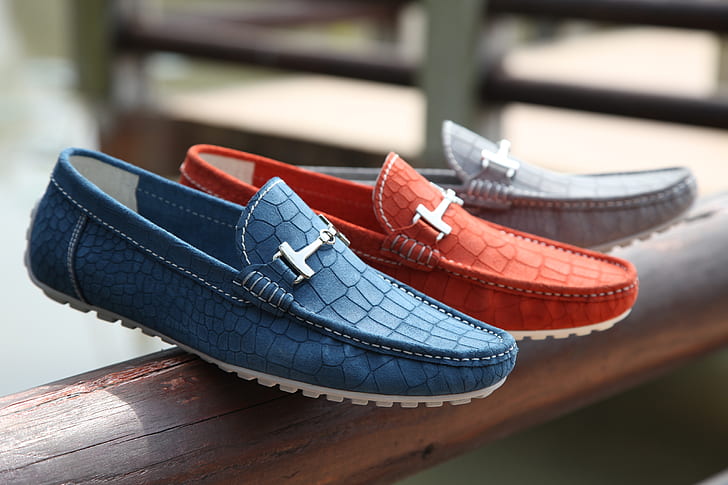 Our Favorites
3. Flip-Flops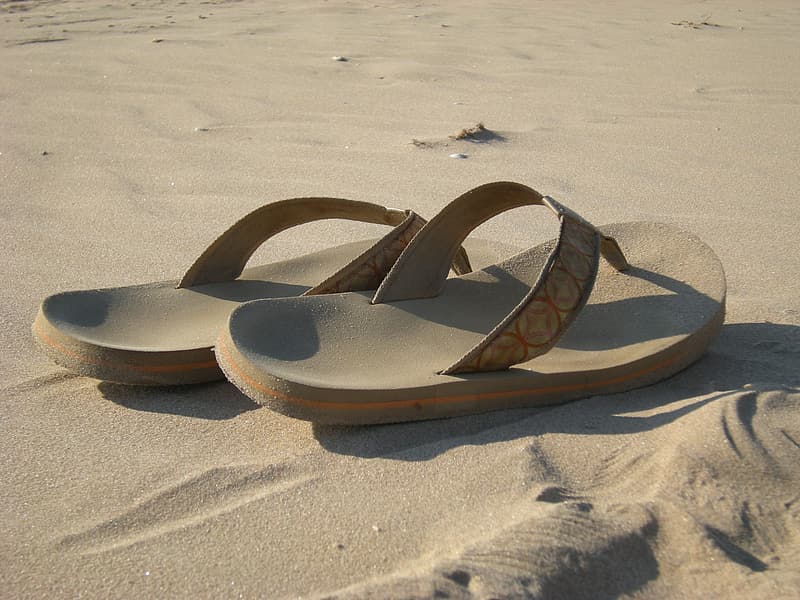 Gone are the days when flip-flops were only used inside the house. Back in time, they were considered as 'Home Slippers,' and nobody used to wear them outside the house. However, with the change in time and comfort, it is now becoming a trend of wearing flip-flops. Gathering for a casual Saturday night or early Sunday plans, wear flip-flops and be in your comfort zone. Moreover, you can get flip-flops in leather as well. Going for a pool or beach party, nothing can match the aesthetics of flip-flops. 
Our Favorites
4. Street Style Sneakers
Casual street style sneakers are trending, and they are kept for every day casual use. Running some errands, stopping by the grocery store, getting your car's oil changed, and day to day stuff can be done with comfort. Going for an early morning exercise or riding a bicycle, you can do so much more wearing street-style sneakers. Moreover, a lot of people wear them for their dance and Zumba classes as well. 
Our Favorites
Adidas Sambas

Stan Smiths
5. Work Boots
You might not value the importance of work boots unless you start working. Usually, when people start to go on the field or enroll in a proper internship, they realize the importance of work boots. Work boots provide accurate ankle stability, toe protection, traction and comfort. For engineers, work boots are like a knight's shining armor. Even if you drop something heavy on your foot, they will protect you from the fracture. Also, they are not slippery and can be good work-buddy. 
Our Favorites
6. Duck Boots
Everyone hates wet and smelly feet. If you get irritated by wet feet and shoes, you must upgrade your closet by adding duck boots. Such boots have Gore-Tex treatment, and they protect the shoes from getting wet easily. Have to go out in the rain? Wear the duck boots. Moreover, they look classy as well, which is considered a bonus. However, if you live in the northeast, duck boots are a solution to grey puddles on street corners after snowstorms. 
Our Favorites
7. Dress Boots
A man's closet must-have dress boots. You have to appreciate the refined structure of a dress boot. Also, boots are in fashion these days, and whether you are going for an office meeting or a casual lunch, dress boots will go either way. Fine-crafted footwear has a different level, and they are supposed to be treated with care. They look significantly enhancing with a perfect formal wear attire—ties, suit, bows, tuxedo, etc. 
Our Favorites
Ace Marks Hugo

Giorgio Brutini Calloway
8. Chukkas
Well, you might not have heard about Chukkas. In simple words, they are business casual boots. Also, they are unpretentious and extremely comfortable. They give a sharp look for social occasions and enhance the overall personality. Moreover, they give an awe-inspiring look to the person standing next to you. Chukkas go perfectly well with khakis or jeans, perfect for the office and casual environment. It is recommended to keep a solid pair of chukkas in your closet as they are something that every man should own. 
Our Favorites
9. Slippers
The first thing that you put on after waking up from a peaceful sleep is your slippers. Everyone likes to roam around in their house in the most comfortable way. Nobody likes to keep their feet and soles dirty, so slippers are the handiest type of shoes. Whether it is summers or winters, nobody likes to expose their feet to fungus or any other such thing. Usually, slippers are stolen by the other family members, as they are the most important thing. However, it is crucial to replace them every couple of months. 
Our Favorites
10. Gym Sneakers
Yes, it is crucial to get a specific pair of shoes for the gym. You are spending time and effort doing work-out and cardio; you need to get proper gym-sneakers so that your feet and ankle do not get hurt post-work-out. Also, it is important to keep your gym sneakers fresh and sweat-free. Gym sneakers are an essential type of shoes, and we'd recommend you keep them in gym-lockers. 
Our Favorites
11. Active Sandals
Active sandals are not a 100% necessary type of shoe that you should own. But, if you are not comfortable with flip-flops or your foot completely wrapped, you must get active sandals. There is nothing that can match the comfort level of active sandals—the ultimate summer shoe. Flip-flop comes off easily, whereas active sandals keep your feet protected throughout. 
Our Favorites
12. Leather Dress Shoes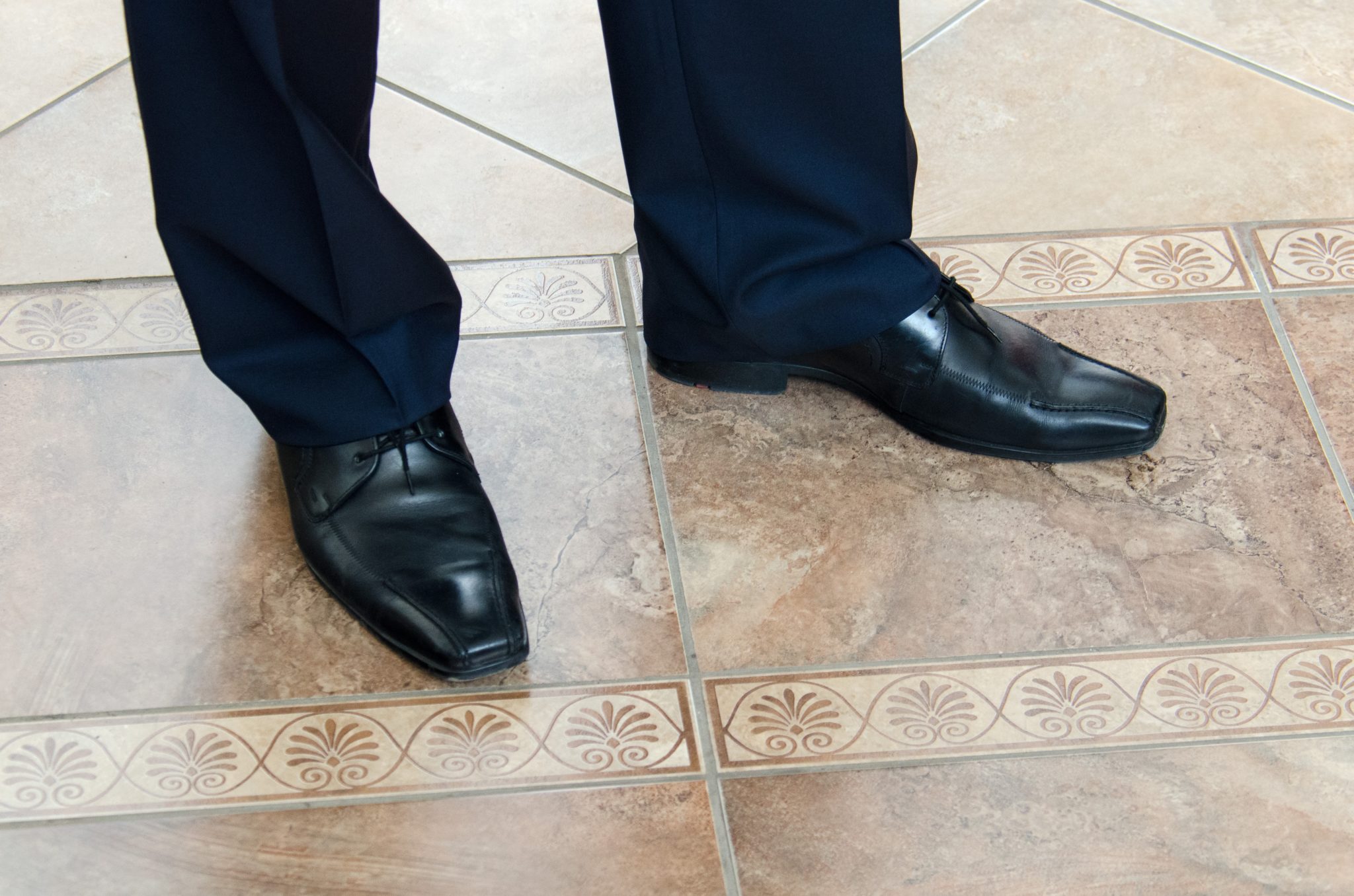 There are tons of occasions where you are supposed to wear formals from top to bottom in your life. Weddings, funerals, retirement dinners, achievements, etc., you will always get a reason to dress up formally. Leather dress shoes are perfect when it comes to expressing yourself in a sophisticated manner. They make you look presentable and luxurious, and they are the kind of footwear that every man must have in their wardrobe. 
Our Favorites
No matter where you are going, your shoe style and aesthetics should be your topmost priority. When you go out in public, along with your mannerism and personality, people notice your sense of footwear.