Disclosure: This post may contain affiliate links, meaning we get a commission if you decide to make a purchase through our links, at no cost to you. Please read our Disclosure for more info.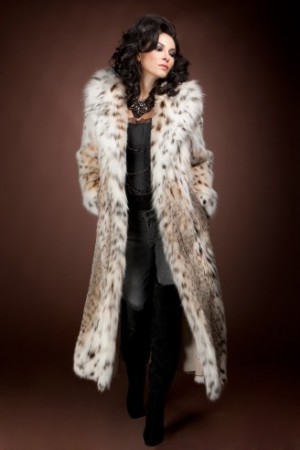 Unfortunately, what shoes to wear with fur coats is really a matter of personal opinion. Though, most individuals would agree that there are certain styles of shoes that tend to look more visually appealing with fur coats than others. Typically, when an individual is sporting a fur coat, they are doing so because they either want to keep warm or are trying to look fashionable. The person's purpose for wearing the fur coat does play some role in what style of shoes they are going to want to wear.
For example, if an individual has decided to wear a American lynx coat for the purpose of keeping warm, boots are an ideal shoe choice. However, it is not just enough to wear any kind of boots. You are going to want to wear boots that match or compliment the fur coat. In most cases, you are going to want to wear boots that are the same color as the fur coat (or at least the same color as the more dominate color in the fur coat). This way, you will keep warm AND be fashionable!
If an individual is wearing a fur coat for strictly fashion, they have a lot more room when it comes to what style of shoes they should be wearing. In most cases an individual is going to go with boots or dress shoes that are in the same color family (e.g. brown worn with brown or tan, black worn with black or grey) as the fur coat.
So, in the end, you are just going to want to wear shoes that look the best with your fur coat and are an extension of your own personal style. The great thing about fur coats and shoes –They have never gone out of style!