Disclosure: This post may contain affiliate links, meaning we get a commission if you decide to make a purchase through our links, at no cost to you. Please read our Disclosure for more info.
Did you know that 95% of women own more than 10 pairs of shoes and that 75% of women own more than 21 pairs of shoes?
There's no such thing as owning too many pairs of shoes, especially because you need a different pair of shoes depending on the season, your mood and your outfit.
Keep reading to find out how to wear ankle boots this season and make sure your outfit looks killer.
What Type of Women's Fashion Boots Are There?
It's great being a woman because there are so many different types of footwear to choose from. But this can also be a little confusing, and how do you find the right type of boots that complement every outfit?
Firstly, there are women's ankle boots. These are great for keeping your feet dry and warm in winter and also looking fashionable in. As the name suggests, they come up to your ankle and are a classic boot design. You can find ankle boots in a range of styles, shapes, and sizes, but the most classic colors are browns and blacks.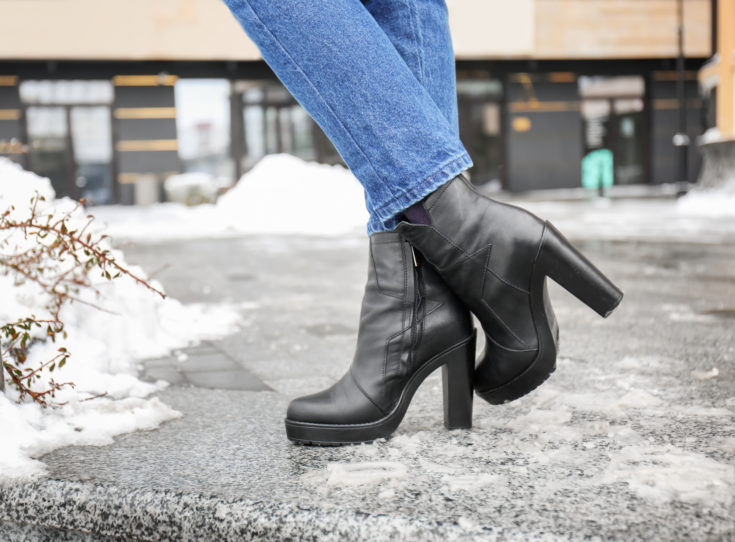 Then you have calf boots which again, as the name suggests come up to your calf. These boots are also great for winter and offer a little extra material, thus are a bit warmer. Calf boots also come in many different styles, shapes, and sizes.
You can also get knee-high boots, which go up to your knees. There are also military boots which are quite chunky and sturdy boots that take their design from actual military boots.
How to Wear Ankle Boots with Different Outfits
Ankle boots are great because they can be paired with a range of outfits and can keep your feet warm and dry. So, if you have a pair of ankle boots and an item of clothing you're dying to wear, but not sure how we have the solutions for you on how to wear ankle boots with dresses and everything else in your closet.
Ankle Boots with Jeans
Sometimes boots with jeans can look a little strange, however, the perfect shoes to wear with jeans are ankle boots. There are many ways you can go about wearing ankle boots and jeans.
For example, you can tuck your jeans into your boots. This works particularly well with skinny jeans, as they are too tight to wear over the boot.
Another way you can wear your boots with jeans is by showing off a little ankle. It is very fashionable to wear cropped jeans with ankle boots. Alternatively, you might opt for rolling up a pair of long jeans, creating a cuffed look. The cuffed jeans look is great if you want to show off your boots and make your outfit stand out.
Another way you can wear your ankle boots with your favorite pair of jeans is by matching your jeans to the color of your boots. If you have a pair of black skinnies and a pair of black ankle boots then you'll look skinnier and taller than ever.
Ankle Boots with Long Skirts
Ankle boots were made with long skirts in mind. Whether you have a pair of ankle boots with or without a heel, they go great with long skirts or maxi skirts/dresses.
To really ace this look, try to combine your boots with a narrow skirt and one that can cover your legs completely. The idea of this look is to not show any leg, so try on your boots with your skirts to see which ones fit the bill.
If your long skirt or maxi skirt isn't long enough, then you can always complete the look with a pair of tights underneath.
Ankle Boots with Short Skirts
This look requires a dash of confidence and the right type of short skirt. You need to be confident to show off your legs with this look because essentially a lot of your legs are on show.
Your skirt size is also very important, you don't want to have a midi skirt or anything that is too long. Pair your ankle boots with a skirt that is a couple of inches above the knee.
Ankle boots with a heel will help to give you a little more height which will make your legs look leaner and skinnier, so if you aren't that confident, definitely try this outfit with heeled boots first.
Clothes to Avoid Wearing with Ankle Boots
Almost everything looks great with a pair of ankle boots. However, not everything works well. For example, cropped pants and cropped tights don't work well because they divert attention away from your boots and reveal a small section of your legs.
You also need to avoid wearing ankle boots with mid-length skirts and having bare legs. If you want to combine a pair of tights, then the look will be great, however, with bare legs, it looks a little strange.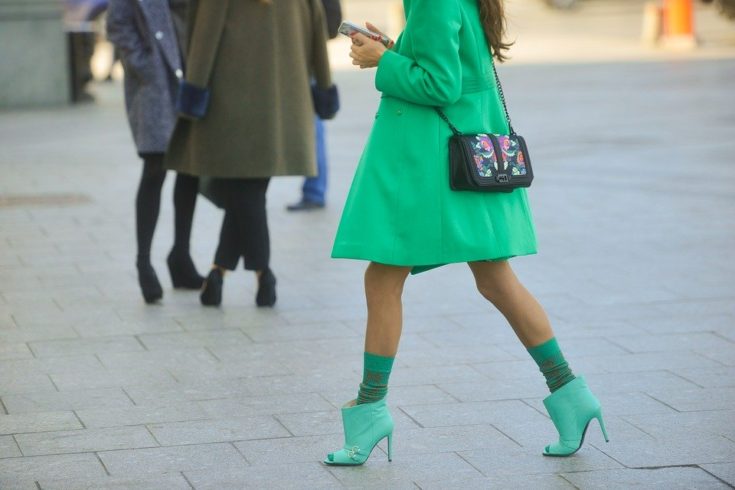 Make sure you also avoid wearing ankle boots with pencil skirts, as these are more formal and tight-fitting, so the boots won't complement your outfit.
Make sure you pair your boots with some silver jewelry for women to really complete your outfit.
Follow Our Guide on How to Wear Ankle Boots
If you want to refresh your wardrobe and bring your outfits to life again, then make sure you follow our guide on how to wear ankle boots. No matter what pair of boots you own and what type of garments you want to pair them with, you're guaranteed to find a style that works for you.
Be sure to check out more of our other shoeaholic blogs to get the latest fashion tips and to keep up with the newest trends.
Can't afford new ankle boots? Buy boots now, pay for them later!