Disclosure: This post may contain affiliate links, meaning we get a commission if you decide to make a purchase through our links, at no cost to you. Please read our Disclosure for more info.
Shoe lovers know how challenging it can be trying to find the rare and popular styles that often sell out within minutes after hitting the market.
You can often spend hours and days searching sites to see if they have any in stock, only finding availability in unpopular sizes. Wouldn't it be nice if there was a site that had the shoes you want in stock and ready to ship?
That's the thought behind StockX. But, with so many amazing finds all in one place, it's understandable why people would be concerned about their authenticity. This article will inform you whether or not StockX is legit and give you a breakdown of the hottest items it offers.
What Is StockX?
StockX is an online resale store that carries the most popular sneakers, streetwear, collectibles, watches, and handbags in the world. From Jordan's to Louis Vuitton, and Nike, StockX has you covered.
Although best known for its wide variety of shoes, StockX has an extensive array of other items, including apparel, electronics, trading cards, collectibles, accessories, and even NFTs.
How Does StockX Work?
StockX ensures every item on its site is thoroughly vetted and authentic. When StockX receives an item, its team of expert authenticators gets to work putting it through their proprietary multi-step process, ensuring its authenticity. Once proven authentic, it is listed on the site.
StockX is a real-time marketplace, just like the stock market (hence the name), which allows its customers to purchase items at their true market price.
Thanks to its millions of sellers globally, StockX offers regionally limited, pre-release, and sold-out products that you couldn't find anywhere else. When someone wants to sell their items on StockX, they send them directly to the company, where it is authenticated and listed.
This process eliminates chargebacks, poor-quality photos, and inaccurate descriptions, ensuring you never have to deal with rogue sellers or buyers. StockX handles everything so its customers can buy and sell with confidence. 
StockX takes its site's security seriously, which is why it partners with world-class security experts that guard against fraud, working 24/7 to keep your information safe. The site also provides premium customer service options, including a help center, dedicated global staff, and Chatbot, so you can trust there will always be someone there to help when and if you need it. Whether you are buying or selling from StockX, they make the process simple.
Buying
When you find an item you want, you can choose to either place a bid or buy now. Once the item is purchased, it is authenticated again and shipped out to you.
Selling
When you have an item to sell to StockX, you place an "Ask" or "Sell Now" request. After answering questions about the item's condition, StockX will either decline to purchase it or give you a quote for their purchase price. You can then send them your item, where they will authenticate it and pay you.
Where Is StockX Located?
StockX's main headquarters are located in Downtown Detroit Michigan, but it has other offices and facilities spread throughout the world. These include international offices located in London, UK, and Eindhoven, Netherlands. The company's authentication facilities are located in Moonachie, New Jersey, and Tempe, Arizona.
Is StockX Legit?
StockX is a 100% legit site backed by authenticity guarantees on every item it sells. Since it is a resale site, authenticity teams spend a considerable amount of time ensuring everything listed is original and not a fake or knock-off.
Is StockX Reliable?
StockX is reliable for both buyers and sellers. It ensures that sellers can track the authentication process of their items and offers transparent, hassle-free payments. For buyers, it guarantees that everything listed on the site, from shoes and accessories to collectibles, is authentic. The purchasing process is secure and encrypted, so customers never have to worry that their credit card information is vulnerable to fraud.
The shipping process is streamlined and expedited, so you receive your items quickly. It also uses high-quality packaging, so your purchases remain safe in transit, providing StockX customers with a reliable and enjoyable experience from start to finish.
What Brands Are On StockX?
StockX has hundreds of brands from a variety of categories. From Nike to Louis Vuitton, there is something for everyone!
Yeezy
StockX is one of the best places to find Yeezy slides in multiple sizes, colors, and designs.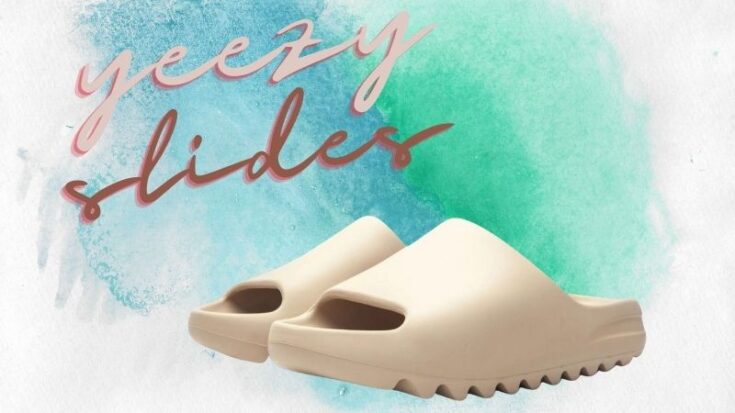 Jordan
If you want to find popular Jordans, StockX has them in stock and ready to buy!
FAQ: Ordering From StockX
What payment methods does StockX accept?
StockX takes all major payment providers including major credit cards including Visa, MasterCard, American Express, JCB, UnionPay, and Discover. Debit and gift cards backed by major credit card brands, Alipay and PayPal.
Depending on your country of ordering you might also have these additional payment options. 
North America, EU and UK:
US Only:
China Only:
Hong Kong Only:
Korea Only: 
Does StockX offer Buy Now Pay Later financing? 
Yes, but the BNPL service providers vary by country of order, depending on your location you can use Affirm or Klarna. 
StockX does not offer Sezzle, Zip, Quadpay or Afterpay at this time. 
USA: Affirm
Belgium: Bancontact, Klarna Pay Now/SOFORT
Austria: EPS, Klarna Pay Now/SOFORT
Germany: Giropay, Klarna Pay Now/SOFORT
The Netherlands: iDeal, Klarna Pay Now/SOFORT
Italy: MyBank, Klarna Pay Now/SOFORT
Poland: P24
Spain: Klarna Pay Now/SOFORT
The UK: Klarna Pay Now/SOFORT
How Long Does StockX Take To Ship?
StockX strives to keep its delivery times as short as possible and typically delivers an order to the buyer within seven to twelve business days.
StockX Return Policy
Since the nature of the live market that StockX uses is anonymous, the site does not offer returns or exchanges on any of the items purchased, even if the buyer ordered the wrong size. Although they don't accept returns, StockX does allow you to resell unwanted items on its site.
StockX Gift Card
Currently, StockX doesn't offer gift cards, but they do accept them if they are from common carriers like Visa, Mastercard, and American Express.
How To Sell On StockX
Selling on StockX is simple. Create a free account and provide StockX with your posting details. Once the item sells, ship it to StockX within two days, where they will authenticate it, and once done, you receive payment.
GOAT Vs. StockX
GOAT and StockX are very similar sites, offering authenticated items for resale. The main difference between the sites is that GOAT allows sellers to sell used sneakers while StockX only allows new items to be resold. Find out more about GOAT and if it is a legit place to buy sneakers here!