Disclosure: This post may contain affiliate links, meaning we get a commission if you decide to make a purchase through our links, at no cost to you. Please read our Disclosure for more info.
What are your top beauty secrets?
Sometimes, the best beauty hacks and tips seem like closely-guarded secrets, which everyone seems to know, except for you.
We all want to look and feel our best, but what is the best way to do so? Ever wished you could spend time with a beauty expert to learn exactly what to do?
Good news— keep reading to learn our top beauty tips for women, courtesy of experts in the beauty space.
1. Pat, Don't Rub When it Comes to Moisturizer
We know how important moisturizing is, both morning and night, for our face and skin. But are you moisturizing correctly?
One of our top beauty secrets is to gently pat moisturizer onto the skin, instead of rubbing.
Rubbing can actually be too harsh for the delicate skin on your face, causing irritation. You'll get better results if you use the tips of your fingers to softly pat the product onto your skin.
2. Exfoliate
Do you want that glowing, dewy look to your skin, as if you've just come back refreshed from a holiday? If so, the key is exfoliation— not just for your face, but for your entire body.
Exfoliation uses grains, chemicals, or a tool like a loofah to scrub away dead skin cells.
Since it removes dead skin cells, your skin will look brighter. However, it can also unclog pores, boost circulation, and stimulate collagen growth.
3. Warm Your Lash Curler
One of our top beauty tips for face is to do with your eyelash curler. Before using it to curl your lashes, warm it up gently with hot water or your hairdryer.
Once warm, it will curl more effectively and the curl will also last longer.
However, be careful not to heat it too hot, or you could burn your skin.
4. Use Retinoids
How can you help your skin look its best as you age, reducing fine lines and wrinkles? One of the best ways is to use retinoids.
Retinoids, which are derivatives of Vitamin A, are antioxidants. Retinoids increase skin cell turnover, increase collagen production, and can help remove age spots and fine lines.
Retinol creams or serums should be applied in the evening, before bed, as they can make your skin more sensitive to the sun. Always wear sunscreen too— especially when using retinoids.
For more skincare tips, check out this guide from Tenaj Salon Institute.
5. Massage Your Feet
It's easy to neglect our feet when it comes to our beauty routines, but our feet have a hard job, pounding the pavement to keep us active.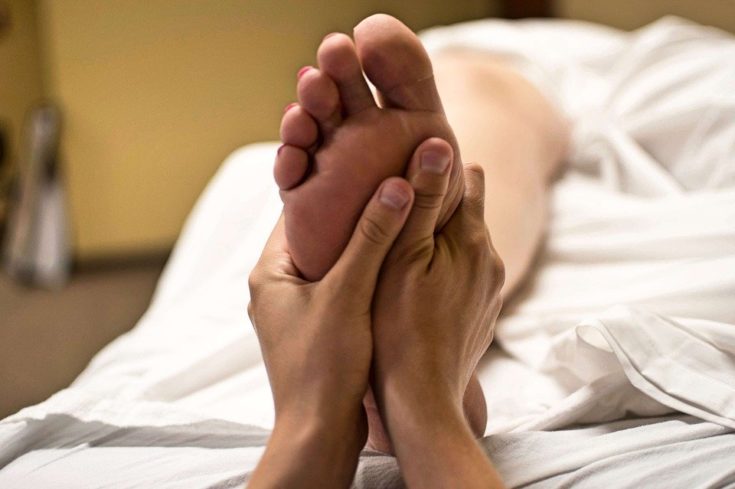 As a result, sore, tired feet are common, especially if you have a job where you're on your feet all day.
To help your feet, splurge on regular foot massages. Or purchase at-home foot massage balls or massage devices.
It will not only feel good, but it can increase circulation, can help alleviate swelling, and can even help you sleep more comfortably.
Become a DIY Beauty Expert With These Tips
Being a beauty expert means knowing the best way to look after your skin and body, inside and out.
Using the tips above, develop a new beauty routine to help you look and feel your best. We all deserve some pampering now and again, so take the time to look after yourself and care for your nails, face, hair, and feet.
Get started today and enjoy a bit of luxury!
Did you find this article helpful? If so, we'd love it if you browsed some of our additional articles.