Disclosure: This post may contain affiliate links, meaning we get a commission if you decide to make a purchase through our links, at no cost to you. Please read our Disclosure for more info.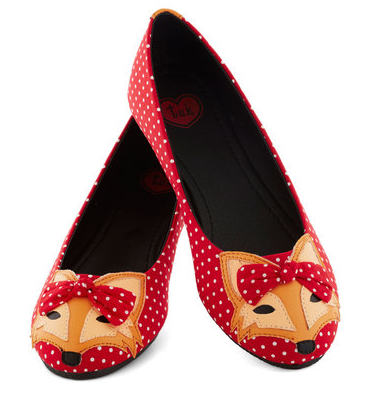 When I first saw these fox flats on Facebook, I immediately got that "What does the fox say?" song in my head.  As if it isn't in my head enough of the time without seeing anything related to foxes! So, what does the fox say? Shoe-shoe-shoe-shoe-shoe-a-ding?
C'mon, you gotta admit these Clever So Sweet Flat Fox Flats are super cute, right?!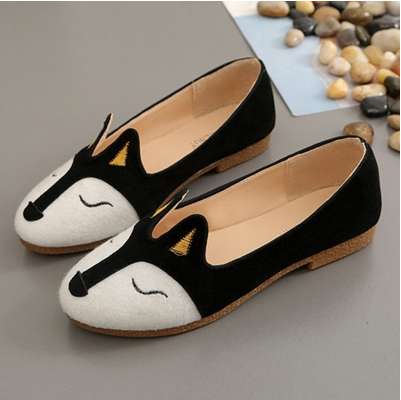 So the Fox Flats from ModCloth are sold out, but these similar and still super cute Fox Round Toe Flat Heels Shoes are available from Azbro for under $20 and available in three colors: black (shown), green and/or grey.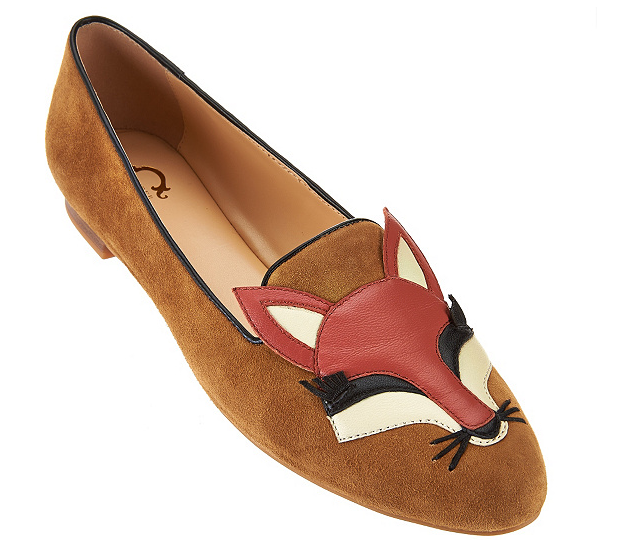 Or what about these C. Wonder Carlotta Fox Embroidered Suede Loafers from QVC?
Foxy footwear. Wear these suede loafers from C. Wonder for a wild style statement. Embroidered with a fox design, these slip-ons are the sly choice for frisky fashion. From C. Wonder.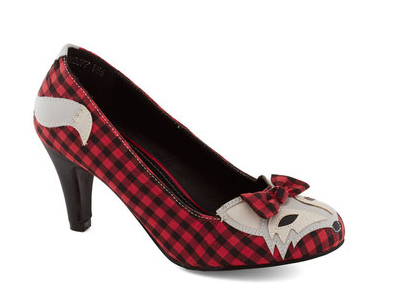 Also previously available from Modcloth, were these Smooth Statement Plaid Fox Heels which are equally as fun and cute.
You can find several more styles of Fox Flats for great prices on Ebay.
Leave us a comment telling us if you would you wear these playful plaid pumps or fox flats? If so, which are your favorite?