Disclosure: This post may contain affiliate links, meaning we get a commission if you decide to make a purchase through our links, at no cost to you. Please read our Disclosure for more info.
What you wear to a job interview really does matter. Interview attire for men and women should be attractive as well as professional. One important dress code to keep in mind is your choice of interview shoes.
Planning ahead of time and deciding what shoes to wear is crucial. Opting for the right style of shoes is a major responsibility. If you're intent on landing your dream job, you will need information that will help to give you a professional look.
By following the information outlined in this article, you will learn what not to wear to a formal interview and looking your best.
Never Wear Sneakers to a Formal Interview
While some places have a relaxed work environment for employees to wear casual attire, it is still essential to avoid wearing sneakers to an interview. A job interview is a formal affair that requires you to create a good impression. Making a careful consideration of the type of shoes you wear conveys you're serious about the interview.
Wearing appropriate shoes gives you the confidence to put your best foot forward.
Avoid Open-Toed Shoes
The hiring manager at a job interview will focus on your skills and overall background, but your personal appearance will also be assessed. You may opt for formal knitwear and then slip your feet into a casual pair of open-toed shoes.
Before wearing these shoes, first, find out from the company if this is an appropriate choice. Some companies install dress code policies, while others do not. Therefore, you can make the smart decision to wear a formal pair of shoes that is complementary to the business outfit you're wearing.
No High Heels
Be careful not to wear shoes that are too distracting. High heels are considered suitable footwear for a job interview. However, they should not be too high or uncomfortable.
You don't want to risk getting a sprained ankle wearing extremely high heels. In general, heels that are 4 inches high are more acceptable and impressive. Furthermore, if you're not in the habit of wearing high heels, they may not be a suitable selection for you.
Opt for the type of formal footwear that you're familiar with.
Ditch Old Scruffy Boots
Job applicants have the desire to do well during an interview, but a terrible appearance may impede their chance of making a flattering impression on the hiring manager.
Wearing a pair of unsightly scruffy boots could jeopardize your chances of being hired. Your boots should not be too old and covered with scratch marks or mud. Instead, show respect for the company and the job interview you're going to by wearing a pair of new, polished boots.
This should be a perfect match for your outfit.

Dress for Success Wearing Sensible Attire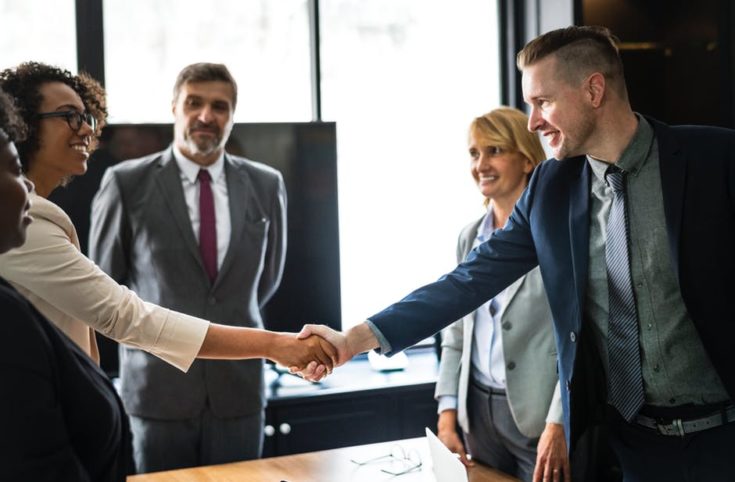 In conclusion, job applicants should always look professional and sharp for a formal interview. It is important to dress for success regardless of the dream job you're pursuing. Hopefully you learned more about the type of shoes to wear to an interview.