Disclosure: This post may contain affiliate links, meaning we get a commission if you decide to make a purchase through our links, at no cost to you. Please read our Disclosure for more info.
Earth Day #40 is just around the corner, and perhaps you've been inspired to start "greening" your lifestyle by changing the light bulbs, dusting off the bike, or planting a garden.
But what about the shoes?
Yep, that closet full of footwear also has an environmental impact. If most of your shoes are made from leather (and that's probably the case), they're tied to some major ecological & social problems, including:
Water pollution: Remember Erin Brockovich? The chemical at the center of that story, hexavalent chromium, was still being used in 95% of leather tanneries as recently as 2007. In many places, that toxic heavy metal ends up in waterways (along with other dangerous compounds used in the tanning process). And while vegetable tanning certainly sounds more eco-friendly, it's just as polluting, and also takes longer… so guess which process a tanner will probably opt for (especially in lightly-regulated tanneries in the developing world).
Climate change: Most shoe leather comes from cattle; while you've probably heard reports about methane emissions from cows, this is only part of the story. Cattle ranching is a massive driver of deforestation, and leather's part of the equation here. A 2009 Greenpeace report showed that demand for show leather played a major role in deforestation in Brazil (the world's fourth-largest emitter of greenhouse gases, primarily because of deforestation). Fortunately, many of the companies implicated in this destruction pledged to stop buying leather linked to Amazonian deforestation… but cattle ranching still contributes to loss of forests in this part of the world.
Cancer clusters: From Kentucky to Sweden, people who live near or work in leather tanneries experience much higher levels of cancer than the general population… and that's just in the developed world.
Earth Day may be just as good a time as any to change your shoes… and consider non-leather options with a lighter environmental footprint.
Vegan Shoe Brands
You mean clunky-looking faux leather sandals, clogs, and moccasins… right?
OK… non-leather, cruelty-free shoes haven't always gotten high marks for style… and that's generally well-deserved. But a number of designers and manufacturers have taken steps to make their footwear responsible and fashionable. It's relatively easy to find vegan and vegetarian shoe options for active, casual, and even formal occasions. Just a few of the brands who've committed themselves to making vegan shoes you want to wear from leather alternatives include:
Founder Arti Upadhyay notes that she's a vegetarian who also believes in a fashion-forward lifestyle. She wanted to design shoes that combined her passions for animals, the environment, and style. NEUAURA was the result, and this vegan shoe brand offers boots, evening shoes, flats… and, yes, sandals.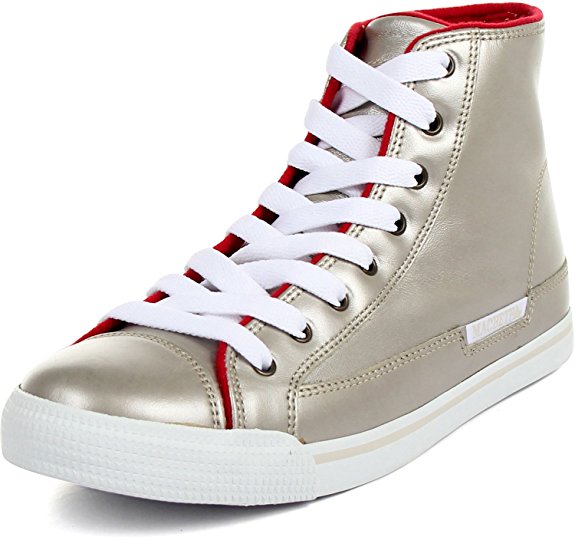 Like a little rock 'n' roll in your footwear? Founded by Blink-182 frontman Tom Delonge in 2002, Macbeth attempts to combine the inspiration of music and action sports into its line of sneakers. Veganism is a part of the equation, and Macbeth regularly features cruelty-free alternatives.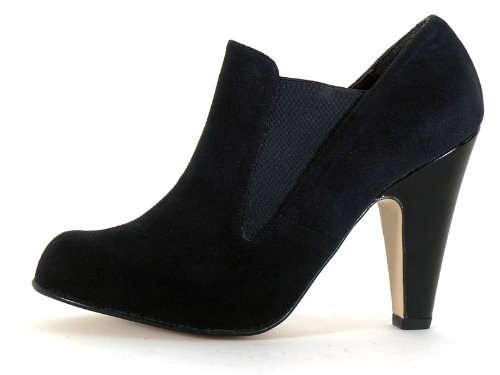 This British brand claims that "No humans, animals or small children were harmed in the making of our shoes." In addition to creating vegan footwear (including bridal wear), the company claims to work closely with its factories in the UK, Spain, and India to ensure no worker exploitation.
Silicon Valley refugees Jodi Koskella and Lauren Carroll started their eco-luxury brand in 2005, and have already gained quite a following. With an eye towards "compassionate design," Charmon incorporates a European aesthetic in its sexy and sustainable lines of flats and heels.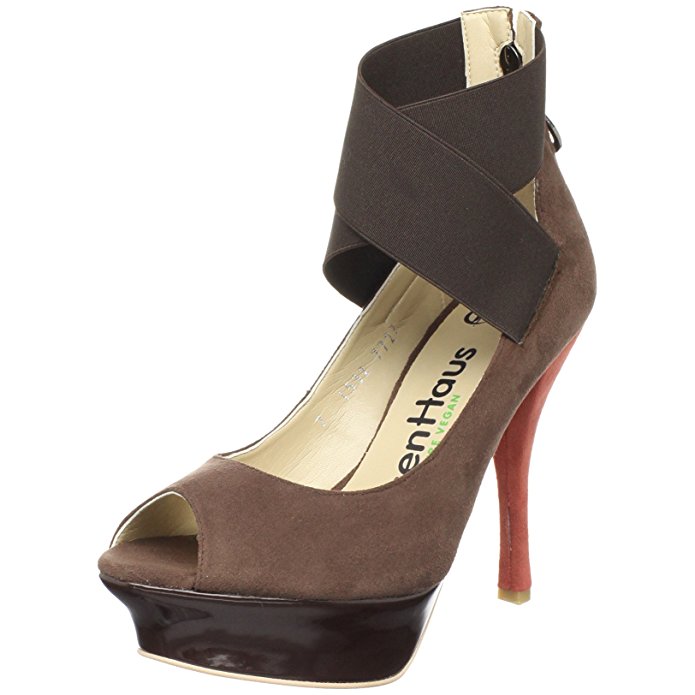 Designer Elizabeth Olsen's "Business Unusual" philosophy combines concern for animals, the planet and people, a bit of spirituality, and eye-popping design.
Got a favorite brand of vegan, leather-free, or eco footwear not mentioned here? Let us know!