Disclosure: This post may contain affiliate links, meaning we get a commission if you decide to make a purchase through our links, at no cost to you. Please read our Disclosure for more info.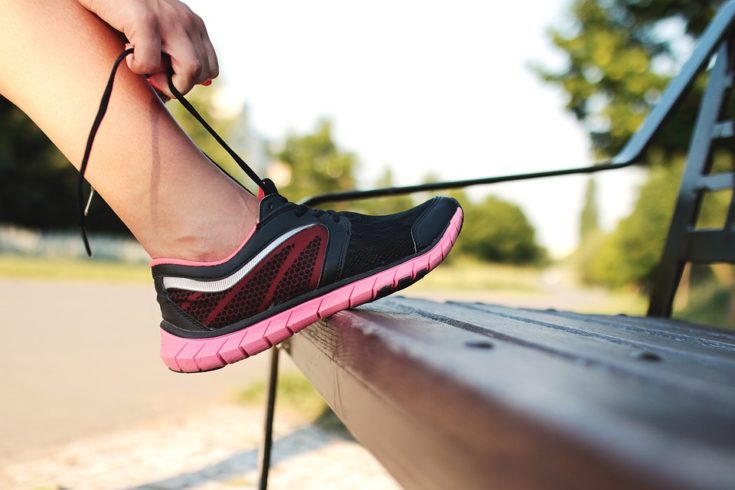 We are going to tell you a handful of qualities which a runner keeps in mind while buying shoes to help you remove any confusion while choosing the right shoe for you. So whether you are a seasoned runner or a beginner who has just started running, here are some things that you need to keep in mind:
The stretch of your run
The length which you are going to cover while running should always be kept in mind when going for buying running shoes. A bad option may lead to swollen foot or irritation. Hence to avoid such kinds of situation keep the length of your run in mind and choose the shoes accordingly. You can also take note of the tents and camp gear which will be helpful for you if the length of your run is long enough.
Your type of foot matters
Whenever choosing a pair of shoes, always go for the pair that will provide the best comfort level to your foot. As it may sometimes happen that the shoe is perfect of one person, but you may not be comfortable with it. So, always make a choice keeping your comfort level and type of foot in mind. Also, take note of the running characteristics of yours and then make sure that the shoe will provide you will adequate comfort and grip.
Make proper analysis of your way of running
You can buy a proper shoe only after a proper analysis of your way of running. Then only you will be able to identify properly your needs and demands from the shoe. Make sure that you are analyzing things in a proper manner. If you are unable to do it on your own, you can do it by using video technology as a method to make appropriate analysis.
The surface on which you are going to run also matters
Like the other factors which play a very important role in deciding the pair of your shoe, the surface of your run is equally important. The weight of your shoe, the grip of your shoe, the quality of support your shoe is providing, all differs according to the surface. Like if you are preparing for a race, the pair of shoes with light weight will prove to be the best for you. Similarly, while running on paths which are extremely muddy, you are in need of the pair of shoes with an excellent quality grip. Hence, always remember your run surface, while choosing the shoes for yourself.
Other factors
Apart from those stated above, you may also keep other factors in mind, like go for the shoes which are waterproof and have sufficient padding and consists of a padded collar. These things may add as an icing on the cake.
Hence, above stated are few tips which if kept in mind while choosing a pair of trail running shoes, will prove to be beneficial and as a result, you will be able to have a perfect pair with you.