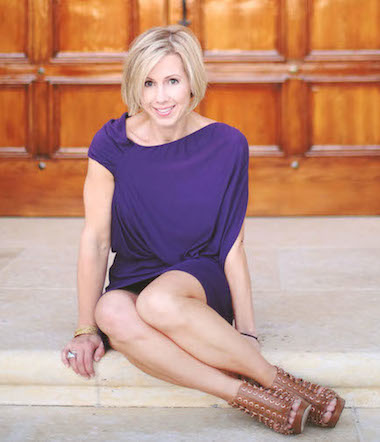 Tonya Walker is a 40-year-old wife, mom, lawyer-turned-fashion-blogger and self-confessed shoe addict who was diagnosed with Young Onset Parkinson's Disease (YOPD) at the young age of 33 which forced her to ditch her stilettos for flats due to the inability to maintain good balance.
In August 2013, Tonya went under Deep Brain Stimulation (DBS) surgery to relieve her worsening symptoms.  The procedure was so successful that Tonya is now strolling around in high heels! And to celebrate that good fortune, Tonya created TheShoeMaven.com.
The surgery was a tremendous success, and I regained much of my balance. Since that time, I have dusted off my shoe collection (literally) and returned to wearing so many of the styles that I enjoy.  It's a little thing, but it sure feels amazing to put on high heels again. This blog is my way of celebrating that my dream of regaining the ability to balance in heels has come true (along with many other blessings from the surgery). I am excited to share my passion for stylish shoes. ~ Tonya Walker, The Shoe Maven
Personal Note from Kim: Some of you long time readers may know that I'm a huge believer in medical miracles and that my preemie twins were my original inspiration for blogging (back before it was even called blogging) some twenty years ago.  So it's sharing stories like Tonya's that inspire me to keep doing what I'm doing. Read more about The Shoe Maven and I bet you'll be inspired as well (plus drool over some "shoe candy").