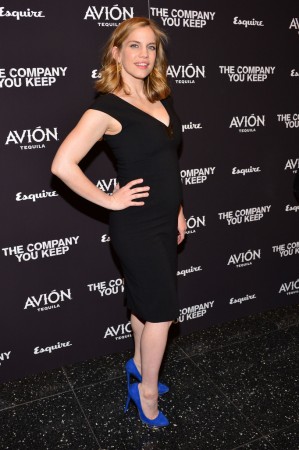 Anna Chlumsky wore Blue Platform Pumps by Ivy Kirzhner with a little black dress to the premiere of "The Company You Keep" (Source: RAW information group).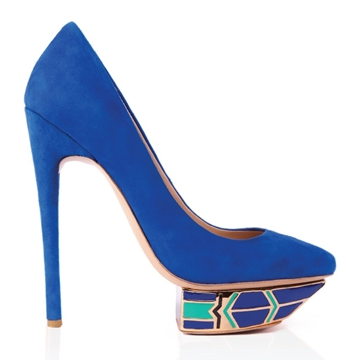 Ivy Kirzhner Pyramid Blue Platform Pumps were previously available in Black Snake, Gold, Natural Snake and/or Royal Blue from Madison Style, $495.
You can find Blue Platform Pumps for the best price on Amazon.