Disclosure: This post may contain affiliate links, meaning we get a commission if you decide to make a purchase through our links, at no cost to you. Please read our Disclosure for more info.
Trying to discover the best and safest method to store all of your prized items including your shoe collection, while you're in the midst of a move is a stressful period. The last thing you want to do is rush to put them in a box or bag, which might result in them being scuffed, crumpled, or otherwise damaged. To ensure the safety of your shoes during a move, follow these packing guidelines.
In This Post, You Will Learn:
Best Way to Pack Your Shoes for Moving
Cleaning
Stuffing
Wrapping
Packing
Best Way to Pack Your Shoes for Moving
The following are simple steps to help you pack your shoes:
Cleaning & Sorting
Start by sorting your shoes, do you really wear all of them? Throw out any that are beyond use, from dirt or fully worn out. Pairs that never fit properly or are uncomfortable can be donated to Goodwill or other charity organizations. Many churches and non-profits do shoe drives and are happy to take your new or gently used shoes. 
One sorted start with cleaning. If you have time, disinfect your shoes before packing them. Removing all dust and dirt from your shoes helps prevent smudges from spreading. Scrub your shoes' soles and top outside with a brush and soapy water.
If your shoes now stink, attempt to get rid of the scent before packing them. This is particularly crucial if you want to store them for a long time and don't want the stench trapped for months or years.
If you cleaned your shoes, make sure to dry them before storing them.
Stuffing
Next, fill your shoes to maintain their form while in a moving box. If you pile a bunch of shoes in a box without anything to keep them together, they will be crushed. Dress shoes, loafers, and boots need to be filled. Stuffing may be made from packing material or even socks.
Don't fold your tall boots, or you'll have wrinkles in your lovely knee-high boots. Fill your boots with plenty of packing paper.
Boot shapers also work great for this purpose. You can get high-end wood ones or flexible plastic ones online. 
Wrapping
High-quality or valuable shoes should be separately wrapped in packing paper. If your shoes arrive in separate dust bags, you might use them instead. Individually wrapping your shoes will keep them from rubbing together and leaving marks.
If you have the original shoe box, put the shoes in it.
Wrap each shoe separately, then wrap them together to form a bundle. Label the shoebox with a marker to make unpacking simpler.
Use plain packaging paper instead of newspaper to avoid stains.
Wrap these shoes in packing paper as a pair with the heels touching. Packing your shoe heel-to-heel prevents the unclean bottoms from ruining the top appearance.
Packing
Finally, put your shoes inside your moving box. Tape a big cardboard box, start with the heavier shoes and work your way up. Boots and loafers go at the bottom of the box, while sandals go on top. Fill any holes in the package with crushed packing paper.
You may also organize your seasonal shoes into bins for warm and cold seasons. This will help you decide which package to open first.
If you have collectible and expensive shoes or a very large amount of sneakers, heels the best choice for you would be foldable clear shoe boxes. 
When I moved houses I chose these so could see all my shoes and keep them easily organized and protected. I used twenty clear plastic shoe storage boxes to house forty pairs of shoes (coordinated colors and sizes to be able to fit two pair per box), filled up two full totes of shoes to donate to Goodwill (it will be a painful good-bye), and I hadn't even made a dent in my shoe closet yet!
Finally, remember to include a comfortable pair of sneakers for moving day.
Are Shoe Boxes Recyclable?
Yes, most shoe boxes are recyclable in your cardboard and paper bins. The only types that are not recyclable are those that are not 100% cardboard and include plastic window inserts or other plastic elements.
The best way to re-use shoe boxes is to keep them for storage purposes. Cheaper than plastic bins, shoe boxes can be used for anything from shoes, arts and crafts, tools, bathrooms supplies and more. 
What can a shoebox do? The best storage boxes are great for stacking and storing just one kind of object. You may recycle your cardboard or reuse it for storage or crafts.
Some boxes are ideal for storage because they stay level when stacked. On the other hand, some boxes are thin and may not meet your demands. Thus they must be recycled. Examine your home's organizing (article) or craft demands to determine whether it will suit your desires.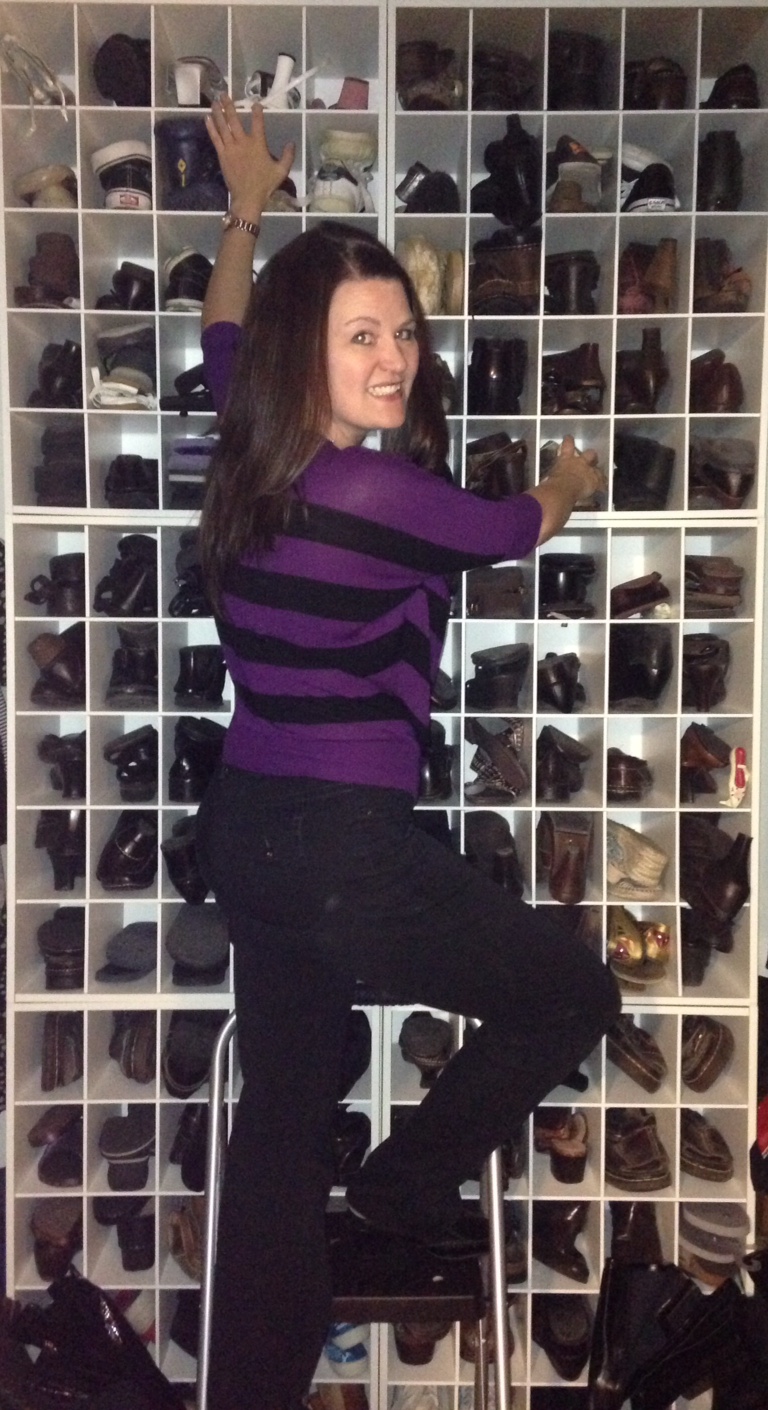 Kim Rowley is a self proclaimed Shoeaholic and founder of the blog Shoeaholics Anonymous. A super fan of everything from clogs to high heels she loves discovering new shoe brands and teaching others how to care for their shoes.