Disclosure: This post may contain affiliate links, meaning we get a commission if you decide to make a purchase through our links, at no cost to you. Please read our Disclosure for more info.
It sucks seeing white shoes turn yellow. The bad part is that yellow stains can sometimes be difficult to remove, especially when they've stayed long on shoes. We reviewed all the cleaning solutions, and here are the best options for shoe leather and soles.
How to Remove Yellow Stains From Shoes
1. Baking Soda
Sodium bicarbonate, also known as baking soda, is effective against yellow stains on shoes. Make a paste with one or two tablespoons of the powder in a tiny container.
You can mix more if you are cleaning more than one shoe. Afterward, scrub the stained surface gently with a sponge or old toothbrush till the yellow stains are gone. Finally, leave the shoe in an open area till it dries.
2.Lemon Water
Citric acid, a major content of the lemon water, can dissolve varieties of stains, including yellow smudges on shoes.
To rid yellow stains with lemon water, squeeze out the juice from two lemon fruits and apply it to the stained areas. After 15 or 20 minutes, wash the juice away using a clean cloth and water. Repeat the process till the stains are gone completely.
3. Toothpaste
The same toothpaste that removes stains from the teeth can rid yellow stains from your footwear.
Before applying toothpaste to your shoes, wet the affected areas, so the stains are more visible.
Next, put some toothpaste on the stained surfaces and scrub thoroughly with an old toothbrush. Afterward, rinse with water and air dry in a windy environment.
4. Cleaner
Another easy-to-use and effective remedy for yellow shoe stains is shoe cleaners. They are 100% free of chemicals that may backfire on the look of your shoe. Shoe cleaners are available in local shoe stores as foams and spray-on. Both types are excellent for removing stains and maintaining white colors on shoes.
We like Grandma's Secret Sneaker Cleaner, shop for it here on Amazon.
Developed and manufactured by sneakers cleaner experts, the special canvas shoe cleaner with its high-end formula removes the most stubborn dirt on materials of all kinds without attacking the shoes.
Spray stain remover directly on to rubber, canvas and leather parts of your sneaker; Leave shoe spray for 15 seconds or more (so that the bubbles can work their cleaning magic). Use an old toothbrush or shoe cleaner brush and gently use back and forth motions to remove stains caused by dirt, grass and unsightly marks. To restore your sneaker shoe's white look, rinse and let dry.
Works on most any type of shoe and material from Canvas to Leather and Plastics.  The sneaker canvas cleaner is also ideal as a universal cleaner for shoes such as men's boots, women's boots, outdoor shoes, sports shoes, trainers, women's pumps, women's sandals, hiking shoes, work shoes, men's sneakers or children's shoes.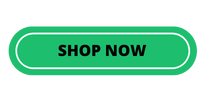 5. Bleach
Bleach can remove blemishes from athletic footwear, sneakers, and other synthetic leather shoes. Apply a few drops to the stains and scrub with a sponge or old toothbrush. After scrubbing, rinse properly and air dry. To prevent skin irritation, protective gear is recommended.
How to Remove Yellowing From Shoe Soles
1. Mink Oil
Mink oil is not just a water repellent that many know it to be. It is also a strong stain remover. To use on a stained shoe sole, put some drops on the sole and make a thin coating over the stained area. After that, clean with a soft and dry cloth. You may have to re-do the process several times till the yellowing stains are gone completely.
2. Bleach
Make a paste with three tablespoons of bleach and moderately warm water. After that, pick some paste with a toothbrush and scrub over the affected portions on the sole.
Rub the mixture onto the sole for 15 to 30 minutes before rinsing thoroughly with water. Suppose there are still yellow stains. Repeat the scrubbing till you get a sparkling clean surface.
Alternatively you can use a bleach pen for more careful application if you don't want to risk getting bleach on other parts of the shoe. 
3. Shoe Whitener
Shoe whiteners are readily available products in stores purpose-made for remedying stained shoes. There are several types. However, you can ask the seller to make a recommendation for your shoe type. Ensure you follow the manufacturer's application guide on the product and repeat until the yellow stains are no more visible.
We like the Angelus Sole brightener brand, buy it here on Amazon.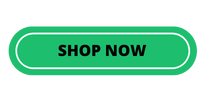 4. Baking Soda and Hydrogen Peroxide
Although baking soda alone will do the job, combining it with hydrogen peroxide tends to give quicker and more effective. To clean shoes, mix baking soda, hydrogen peroxide, and water in a ratio of 2:1:1.
That is two parts of baking soda and one part each for hydrogen peroxide and water. With a toothbrush, scrub the sole well with the paste. After that, rinse and air dry under windy conditions.
Why Do White Shoes Turn Yellow
Finally, let's discuss why shoes develop yellow stains. Below are two main reasons why white shoes turn yellow.
Delayed Cleaning of Stains
No matter how careful you are, you can't prevent your shoes from becoming dirty. While walking, you will step on a lot of dirt and stains. However, some people are slow to clean stains away from our shoes. If you are part of this group, it's just a matter of time before your shoes turn yellow. Slowly, the smudges will accumulate and change your shoe's color.
Excess Exposure to Sunlight
Most people are fond of sun-drying their shoes after washing. Often, this turns out to be the main culprit for shoe colors. Consistent exposure to the sun's ultraviolet rays can result in yellow stains.
Conclusion
Yellow stains are unavoidable on white shoes if you overexpose them to sunlight and delay stain removal. However, the strategies above can help you make your shoe new again.