Disclosure: This post may contain affiliate links, meaning we get a commission if you decide to make a purchase through our links, at no cost to you. Please read our Disclosure for more info.
Is Zappos Legit?
If you're a fashionista or a shoe addict, or if you're just looking for a good deal on footwear, you've likely heard of Zappos. Zappos is an online shoe retailer that offers hundreds of brand name shoes in a convenient one-stop-shop. However, if you've never used Zappos before, you may be wondering if the website is legit. Here's what you need to know about Zappos, its offerings, and legitimacy.
What is Zappos?
Zappos started as a small online shoe retailer 20 years ago, and has since flourished into a larger retailer that sells not only shoes but also bags, clothing, accessories, and more. As of 2009, Zappos is owned by Amazon.
Zappos lives by a simple motto: deliver "wow." Those who have seen Zappos' vast array of footwear options would likely say they have achieved this mission, and then some.
What to Buy on Zappos
While Zappos offers tons of different styles of clothing, bags, and accessories, the true star of the show on Zappos is their shoes. You can find women's shoes, men's shoes, and kids' shoes in one online superstore.
One of the major draws to using Zappos is that they offer numerous popular brands, such as Nike, Adidas, Teva, and UGG. They also have some exclusive collections that you'll be dying to get your hands on, like the youthful and fun Clueless X Crocs collaboration.
Does Zappos Sell Fake Shoes?
Some may visit the Zappos site and wonder if the selection and prices are too good to be true. So, does Zappos sell fake or knockoff shoes?
The answer is no, they do not. All the shoes that Zappos sells to customers like you are completely authentic. If you ever have an issue with your order, you can certainly reach out to their top notch customer service team for a swift solution.
What is Zappos VIP?
Zappos VIP is Zappos' customer rewards program. It's free to join and you can earn 1 VIP point per dollar spent on Zappos.
Amazon Prime members get even more points benefits by linking their Prime accounts to their Zappos VIP account. Members also enjoy free shipping, rapid returns, and can earn bonus points during select brand promotions.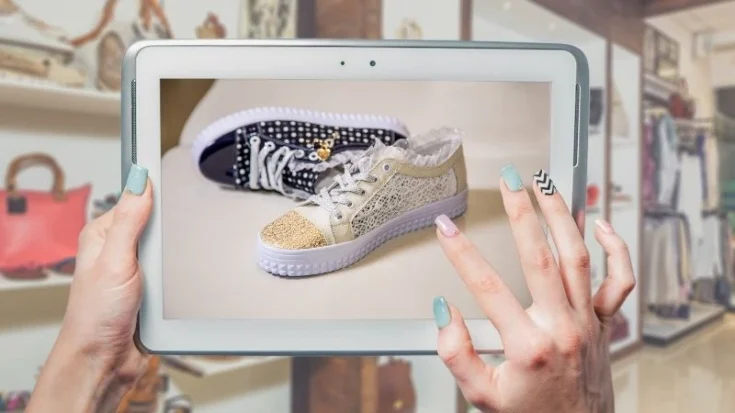 How to Get a Discount on Zappos
Zappos offers discounts to a few different categories of customer. Students will receive a discount, as will teachers, and military members, too. All you have to do is visit their website and submit your verification to earn that sweet 10% discount on all things Zappos!
Does Zappos Have Coupons?
Though you may seem some coupons floating around online claiming to be promos for Zappos, Zappos does not offer coupons to the general public. However, they will sometimes surprise individual customers with a unique coupon code only for them. Zappos does offer other discounts, like price matching and discounts for certain populations like teachers.
Does Zappos Price Match?
Yes, Zappos price matches. If you find the same pair of shoes on a qualifying retailer's website for a lower price, Zappos will match that price and will offer you free shipping!
Does Zappos Use Amazon Prime?
Because Zappos is owned by Amazon, Amazon Prime members can link their accounts for even more membership benefits! The benefits include free upgraded Prime shipping, a 30-day "Runlimited" guarantee where you can try on your shoes before you decide to keep them, special Prime deals, and double the VIP Points on your purchases. You can also use your Amazon Pay wallet for easy shopping.
What is Zappos Return Policy?
If you're not satisfied with your purchase from Zappos, you can return it for a full refund within 365 days of purchase. That said, returns must be unworn, in the state you received them, and in the original packaging. You can return Zappos orders to UPS Stores, schedule a UPS pickup, and more.
Some Zappos VIP members may also qualify for rapid refunds. This speedy option is available when you start the returns process.
Does Zappos Offer Gift Cards?
Yes, Zappos offers gift cards a great option for gifting shoes to a shoe fan,  when you don't know what size or style they would like. You can purchase gift cards directly on the Zappos site, but note Afterpay is not a valid payment method on gift cards.  Other options include buying from Amazon or gift card websites like Egifter.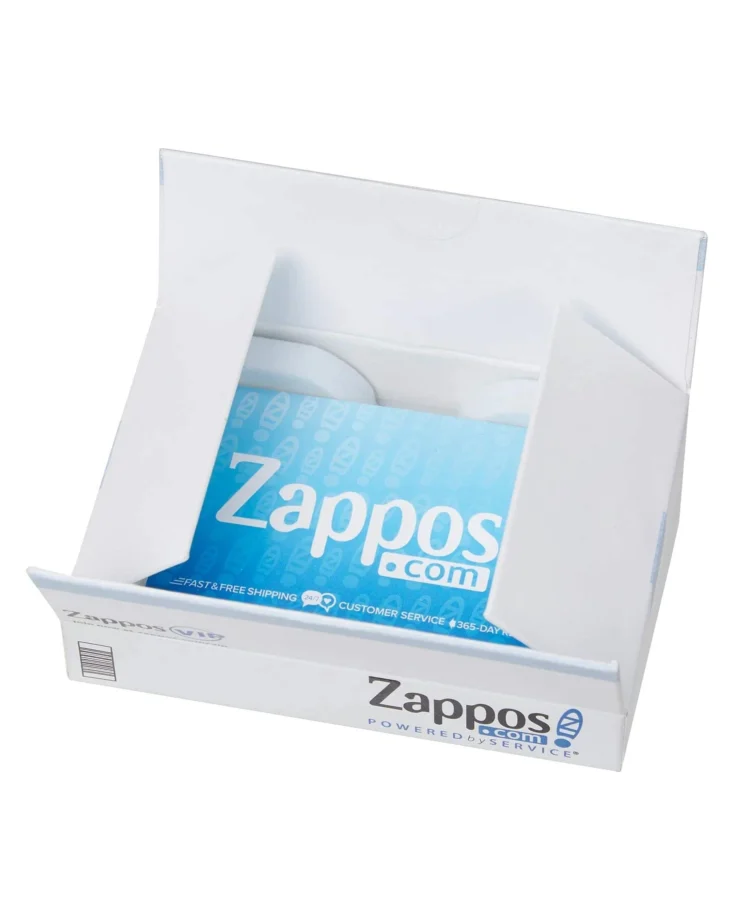 What Payment Options Does Zappos Take?
Zappos takes a variety of payment options to make your footwear and clothing shopping easy. They take a variety of credit cards and Zappos gift cards. You may also pay through Amazon Pay.
Does Zappos take Paypal?
No, they do not. As of January 2014, Paypal is no longer an acceptable payment option on Zappos.
Does Zappos have Afterpay?
Yes, you can use the pay in four installment Afterpay option on Zappos purchases.