Disclosure: This post may contain affiliate links, meaning we get a commission if you decide to make a purchase through our links, at no cost to you. Please read our Disclosure for more info.
Every year, over 2.7 billion shoes are sold, and that number's always steadily rising. As a shoe aficionado, you may have contributed your fair share to these statistics.
But what exactly are the best shoe brands? There's Nike, for sure, but what else is out there in the shoe world?
In this article, we'll discuss the top 7 best shoe brands (besides Nike) you need to buy now.
1. Steve Madden
Steven Madden, Ltd. is better known as Steve Madden. This New York fashion brand was relatively new on the scene, as it was only just founded in 1990.
While Steve Madden is known for fashion accessories, they also design some amazing shoes. With 120 stores in the country and 250 across 65 countries, this name brand is definitely one you should try out.
Not only do they have some cute shoes, but their prices are quite affordable as well. These department store shoes won't come with a high price tag!
Since Steve Madden caters to all sorts of styles, you'll find shoes of all sorts. Whether you want strappy, solid-colored sandals, striped sneakers, or animal print flats, you're sure to find a few pairs that speak to your personality.
2. Tory Burch
Tory Burch is a fashion label by the same name. She first named the label as "TRB by Tory Burch" in February 2004, but then later rebranded to just "Tory Burch." Her first store opened in Manhattan, and her brand's been a hit ever since.
Although she's known for her clothes, handbags, and accessories, this is yet another fashion brand that makes some excellent shoes. In fact, the type of footwear Tory Burch is renowned for is her sandals.
She is a genius when it comes to designing the cutest sandals. They usually look simple, yet elegant, so you can pair them with sundresses when you have to go to a nice dinner.
This brand also has simple and elegant flats and heels, so if sandals aren't your thing, you can take a look at those styles instead.
3. Converse
If you're more laidback and want to wear sneakers, then you have to get Converse. Their iconic low-tops and high-tops are worn all over the world.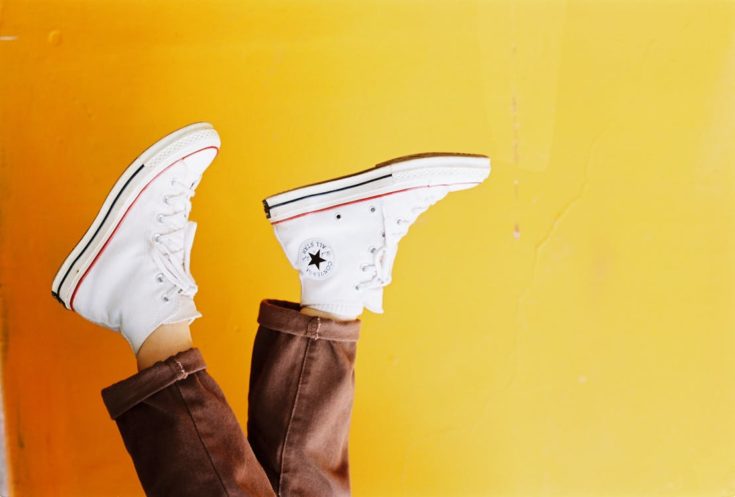 This brand first opened up in 1908 and is actually a subsidiary of Nike ever since 2003. In World War II, they actually made much of the equipment for the US military. After the war ended, then they reshifted their focus back on athletic footwear.
With Converse sneakers, you'll never be bored. Not only do they come in different eye-catching colors, but they also come in different styles as well. With shoes for men, women, and children, Converse can outfit your entire family in fashionable footwear.
4. UGG
You may remember around a decade ago, UGG fur boots were huge in America. Either you loved them, or you hated them; there was no middle ground.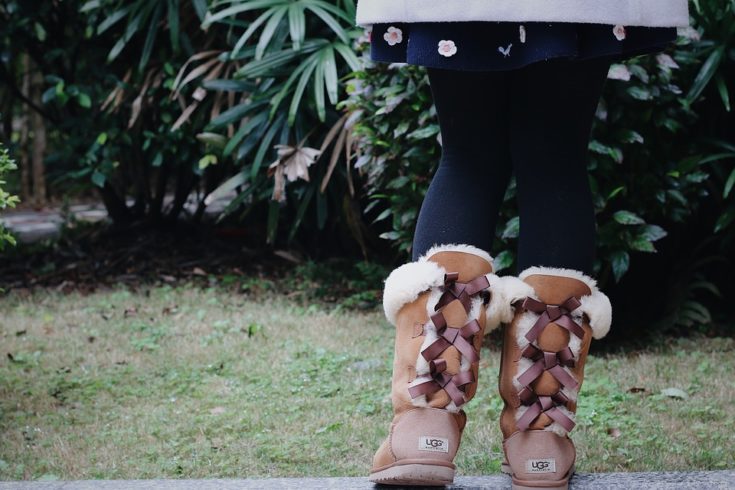 UGG was first founded in 1978 in Goleta, California. Their claim to fame was their sheepskin boots, which are fuzzy and so comfortable to wear, even in the hot Californian sun.
While they were known for their fur boots, UGG is actually so much more than that. Today, they make handbags, outerwear, gloves, hats, and even some home goods.
Not only that, but they've also expanded their shoe lines. In addition to the classic boots, UGG makes leather and canvas footwear for both men and women. Find anything from sandals, sneakers, and flats, to slippers and heels.
5. Dr. Scholl's
For those of you with foot problems, you may have heard of Dr. Scholl's. They're known for their shoe inserts and insoles, as well as their foot care products.
Dr. Scholl's was first established in 1906 in Chicago, IL and is owned by Bayer. While they were mainly focused on foot care products, they shifted their attention to footwear in 1984.
Nowadays, most workplaces recommend you get Dr. Scholl's work shoes for the best safety and ergonomics. But you can also find some pretty fashionable footwear from them.
Dr. Scholl's makes shoes for women, men, and kids, and you can find styles like sneakers, flats, boots, sandals, and wedges. They're so well-designed that you can't even tell they're specifically made to be ergonomic.
6. Adidas
Adidas is a classic shoe brand that's been around ever since 1949, although its history reaches back to 1924. Two German brothers had their own shoe factory (Dassler Brother Shoe Factory), but their relationship soured in 1947, causing them to split up and create their own shoe brands.
Adolf "Adi" Dassler created "Adidas," while Rudolf Dassler created "Ruda," which was later renamed to Puma. Their rivalry was so bad that even their town's two football teams were split on which shoe brand to wear. The brothers are now buried in the same cemetery, but with as much space in between them as possible.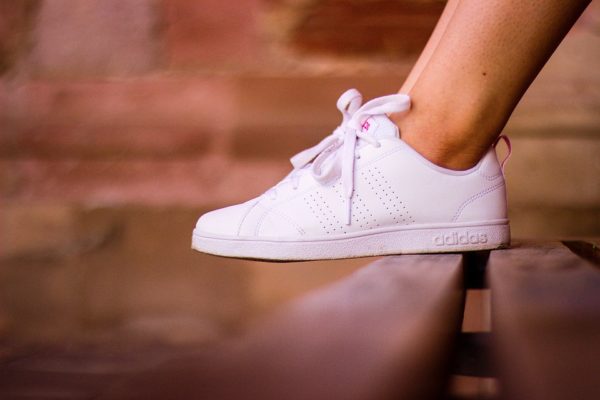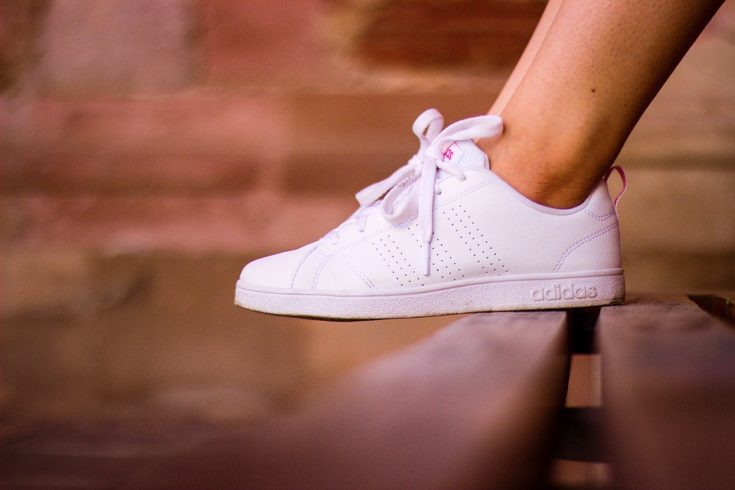 Adidas makes many comfortable yet stylish shoes, such as the Yeezy. The Yeezy sneaker comes in a variety of styles and colors, which means there's one that'll definitely catch your eye.
7. Birkenstock
These are the iconic sandals that you usually see men wear. They have a thick cork and rubber sole and two thick straps across the top.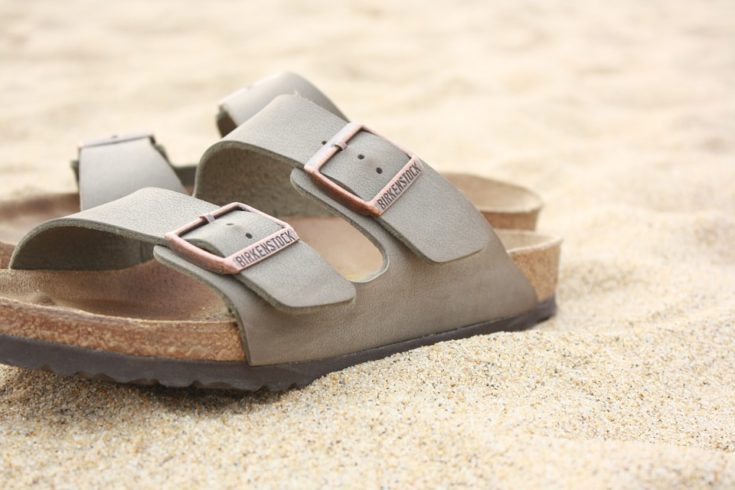 Birkenstock is a German shoe brand that has its roots all the way back in 1774 with Johann Adam Birkenstock. But it wasn't until 1964 when Karl Birkenstock took arch-support technology from his factory-made shoes and created the Birkenstock sandal.
This name brand now makes skincare products, as well as accessories and sleep systems. But if you want to stick to the shoes, they make all different sorts of sandals for men, women, and children.
Purchase Only the Best Shoe Brands
When you purchase only the best shoe brands, your feet will be pampered and you'll feel comfortable all day long. Not only that, but you'll walk in style as well.
While some shoe brands may be more expensive than others, you generally get what you pay for. So consider it as an investment in your footwear and it won't seem as bad when you have to shell out some money!
Take a look at our blog section for more interesting articles.