Disclosure: This post may contain affiliate links, meaning we get a commission if you decide to make a purchase through our links, at no cost to you. Please read our Disclosure for more info.
The rise of streetwear started in the 1990s. It was inspired by southern California skaters. Eventually, streetwear evolved over the years and is highly influenced by social media and celebrities. Streetwear has definitely taken the spotlight these last few years, Brands like Adidas, Nike, and Supreme are all brand that represents streetwear fashion in a major way. Streetwear can be a mixture of various clothing items but the main item that completes every outfit is shoes. Shoes from various streetwear brands can be highly desirable and limited edition.
Here Are 3 Top Streetwear Shoes That Everyone Needs This Season
1. Street Hightop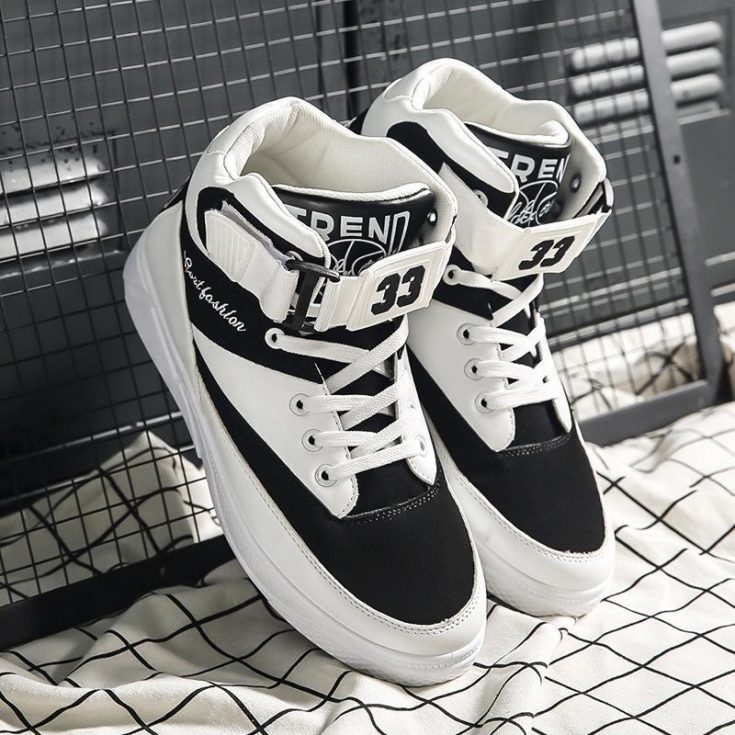 If you don't already know what high top shoes are, they are shoes that extend slightly above the ankle. It's commonly worn as an athletic shoe, particularly basketball. It is oftentimes confused with the slightly shorter mid-top, which extends no higher than the low ½ of the ankle. There's nothing like a good classic pair of high tops they are comfy and can be worn casually with every outfit you own. Various sports stars are seen wearing high tops on and offseason. High top shoes are secure and even give you an inch of height.
2. Sock Shoes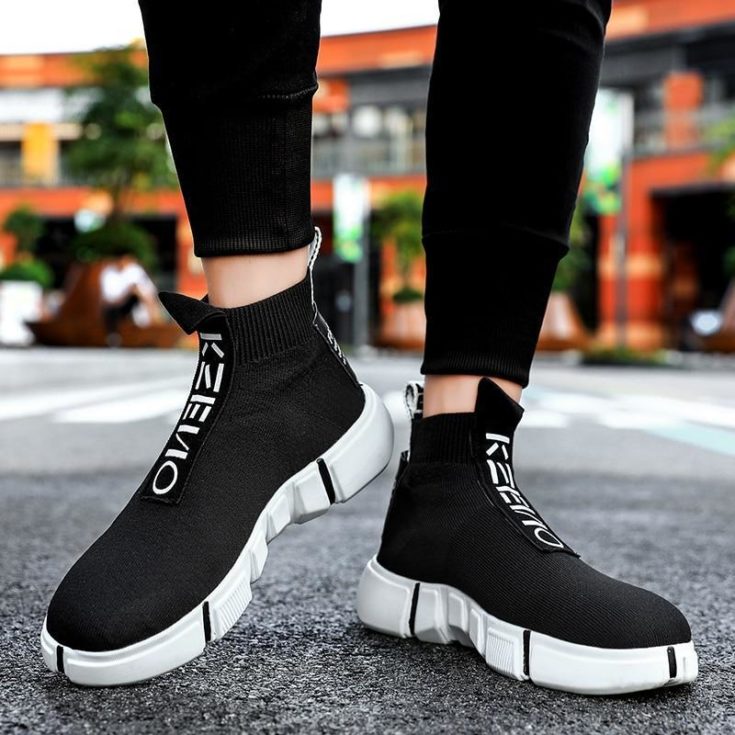 What are sock shoes? Well, they are what you think! They are modern looking shoes that look like socks! They are sleek and form-fitting and so comfy they are perfect running shoes because they fit your feet so well. The first sock shoes ever made was designed in the year 1986 it was made by Nike. They were specifically made for runners. Since then major brands have recreated the sock shoe to be more for casual everyday wear. Oddly enough these new trendy shoes feel like your walking on air! They typically have a foamish sole bottom to protect your feet when you walk.  As for the surrounding cloth it elastic material that is thicker than the normal sock and fits snug. These comfy shoes are truly worth giving a try this season.
3. Combat Shoes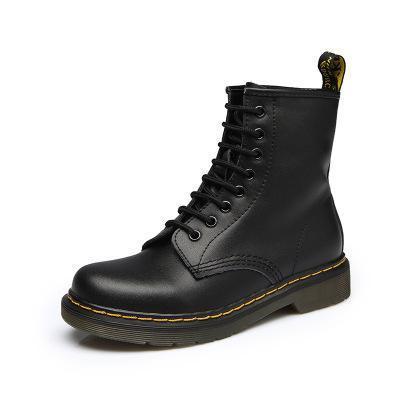 What are combat shoes? If you don't already know what combat shoes are they are hardwearing boots that can be worn by both men and women. These shoes usually are worn as an edgier look. They are laced boots with an inch heel. These shoes can be worn out casually or dressed up. Most streetwear fashion bloggers wear combat boots with joggers or a nice pair of skinny jeans. Combat boots came from way back when the Vietnam war started. These boots were worn to protect a soldier from being injured. They also were meant to withstand rough combat and war debris. Fashion designers quickly recreated the vintage look for an edgy streetwear style for everyday civilians. These boots are a definite fall must-have.
4. The Dad Shoes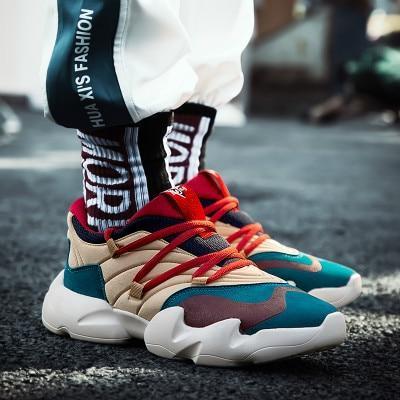 What is a Dad shoe? 'Dad' shoes are a recent and growing shoe trend that has been super popular in social media. Many stars like Kim Kardashian and Kanye West all wear these chunky looking shoes called "dad shoes". They are an athletic sneaker that comes with a unique chunky design. They often come in light shades such as white gray or beige.  They are definitely a unique pair of shoes that everyone should try. So there you have the top three trending streetwear shoes of the season.  Definitely give all these pairs a try this season and try something new.