Disclosure: This post may contain affiliate links, meaning we get a commission if you decide to make a purchase through our links, at no cost to you. Please read our Disclosure for more info.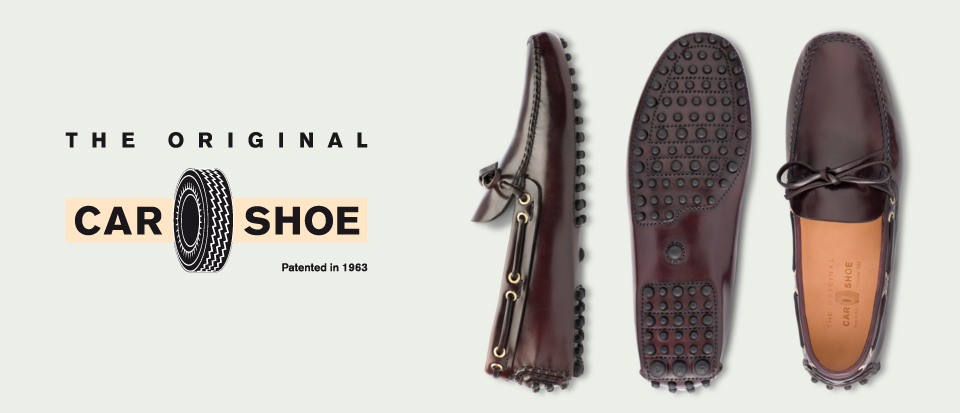 Car Shoes is a prestigious brand of driving shoes made in Italy. Upon inception, the footwear quickly became a preference for countless drivers, due to high-quality craftsmanship, comfort and unique design. In fact, Car Shoes have been popular with auto enthusiasts for so long, they're known as the 'original driving shoe'.
In the Beginning
Car Shoes were created in 1963 when Italian cobbler Gianni Mostile filed a patent for a new pair of leather moccasins he created. An automotive enthusiast himself, Mostile designed the shoe with driving in mind. How? He came up with the idea to line the sole and heel of each shoe with rubber dimples. This provides better grip and protects the shoes from wear against the pedals on your car – find out your car's value on Cars.com. 
In 2001, Mostile's company was acquired by Prada, which started selling the shoes in their stores as well as featuring them in over 200 different stores around the world within the next two years.
In that short time, the Car Shoes brand made more profit than before Prada took control. Since then, sales of the shoes have climbed steadily and Car Shoes has its own stores in locations to include Rome, Milan and Dubai.
Car Shoes Today
Today, Car Shoes are still every bit a symbol of style, comfort and practicality as they were in the beginning. The driving shoes are available in a variety of styles including boots, sneakers and the classic moccasin.
They come in your choice of several materials such as suede and leather made from calf or goat hides. And, while the footwear sold in stores all around the world, Car Shoes are still all hand-stitched and made with care.
It's interesting to note that the process of making each pair of stylish Car Shoes involves more than 800 steps. You read it right… 800! These definitely are not cheaply-manufactured shoes.
There's no set-in-stone rule that says it's necessary to be a driver to wear these uber-comfortable shoes. Whether you "put the pedal to the metal" or decide to hit the pavement for a stroll, your feet will definitely thank you!
Image Source: PradaGroup.com