Disclosure: This post may contain affiliate links, meaning we get a commission if you decide to make a purchase through our links, at no cost to you. Please read our Disclosure for more info.
The perfect sturdy shoe lets you confidently go everywhere, from in town roaming on unforgiving city sidewalks to working a double-shift to heading out on the hiking trail to explore where the path less traveled leads.
Your feet are the fulcrum on which you turn. You want the best fit and support to get you through your busy and eventful days and fun-filled nights.
An excellent pair of shoes is there to support both your endeavors and your feet. If you've ever wanted to turn back on the trail or sit down at work, then the reason may be foot stress. The right pair of heavy duty shoes will have you back on your feet in no time.
You want something that supports yet moves with you. That will be substantial enough to protect you from the things that life throws your way and that you drop on your own foot, yet is light enough to let you go with the flow. If the shoe fits, wear it.
It's the classic conundrum between fashion and comfort. When you can't make a choice, then only the solution is to have both. Here are four pairs of stylish and sturdy shoes that embody that ideal.
1. We Work, Run and Hike like Wolverines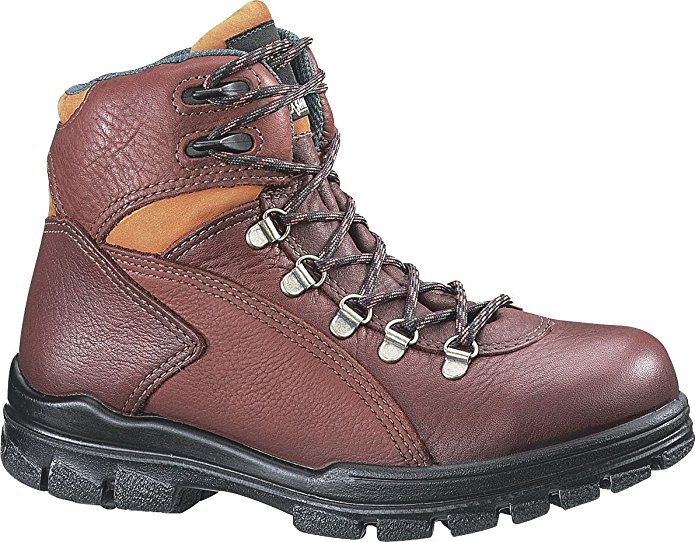 You were born to run free, and the Wolverine Boots: Steel Toe Waterproof Women's Hiking Boots are made for action. This is the boot that allows you to go to full-speed maximum overdrive as you run the trail, after a child, through the shift, or downtown dancing. Wolverine's hiking boots rock because the midsole and fiberglass shank supports the structural integrity of the boot, and it is this structural integrity that has your back (and your ankles, legs, and feet), while the steel toe protects and the Vibram rubber outsole gives you great traction. These are work boots that double as hiking boots.
2. The Feel is Durable, the Look is Fine: Dansko Does It Right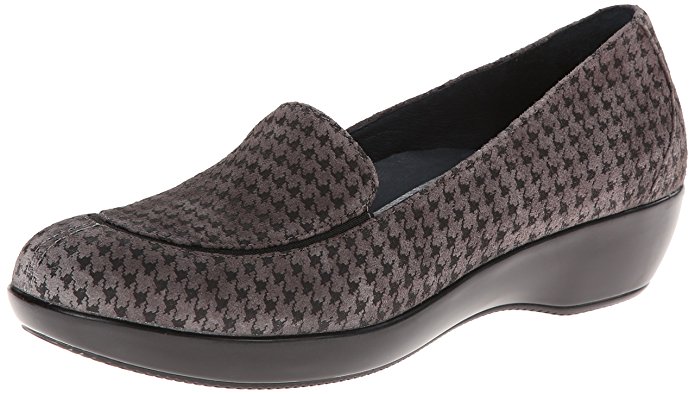 Every woman should have a pair of heavy-duty shoes that are like a best friend: they support her and they will go everywhere that she needs to go with style, loyalty, grace, and rugged durability.
According to Steve Kamb, the guru behind Nerdfitness.com, "Given that your feet are your base of support, they influence the power output of your hips and glutes, and they carry you off to every adventure you go on – it's crucial they function well."
Slip into the Dansko Women's Debra Slip-On Loafer for style, comfort, and support. To begin with, this shoe sports both a breathable leather lining and a leather topped footbed. And the footbed itself is crafted from memory foam which is as dreamy as it sounds. The demi-wedge sole absorbs shock while adding visual interest.
3. That's so Sketchy: On Trend Now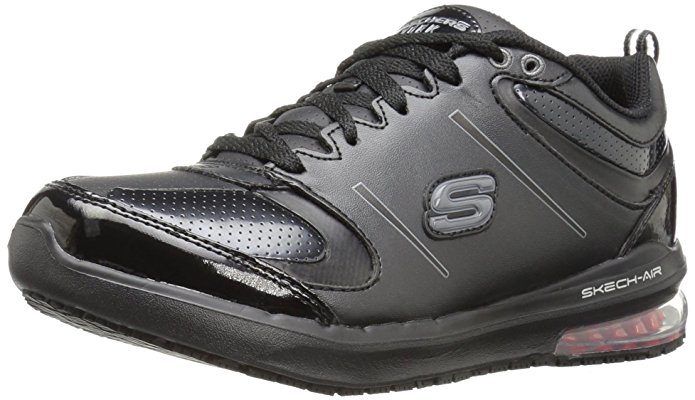 Go with the flow when you sport the Skechers for Work Women's Lingle Skech Air Slip Resistant Shoe. This is a very casual looking shoe, but it takes support seriously, making it great for anyone, from chefs to doctors, who stands for long periods and where slip resistance is a safety issue. These have those sweet memory foam inserts, offer arch support, and because they're lace-ups, you have control over the fit and feel.
If you've ever admired the style, comfort, and flair of your boyfriend's shoes and boots and wished that they were made in your size, now your dreams have come true. The simple and classic style of the rugged shoe or boot that feels fine and looks great on women is right on trend now.
4. These Boots are Made for Walking, and Ariat is Like Walking on Air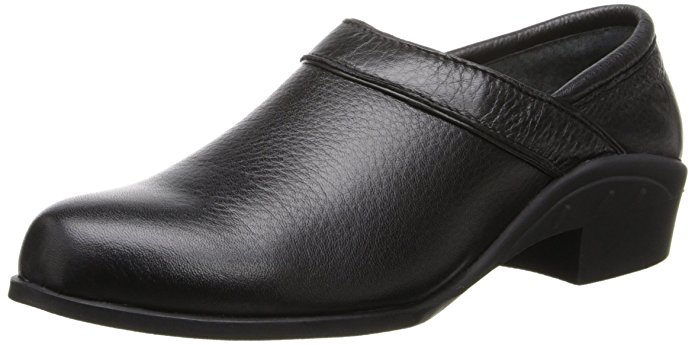 Whatever the season, whatever the reason, boots are a footwear staple. A great boot is timeless in its classic design and yet will work well with whatever contemporary look you are pulling together. But with their rugged good looks, the Ariat Women's Sport Clog will pull together many an outfit and it comes in 6 colors for your amusement and delight. But wait, there's more! The Ariat utilizes Advanced Torque Stability technology to give excellent support and reduce foot fatigue and stress in the legs, knees, and back.
It's all a Beautiful Balancing Act
Your health and well-being are based on balance: balancing work and leisure. Balancing autonomy and connection. Balancing dreams and accomplishments. It's time you stand on your own two feet and an excellent pair of well-constructed footwear will help you do just that.