Disclosure: This post may contain affiliate links, meaning we get a commission if you decide to make a purchase through our links, at no cost to you. Please read our Disclosure for more info.
 Nisolo boots for every month of the year! This sustainable brand has a must-have shoe style for every season.
While it's important to look good, it's more important to feel good. And what feels better than knowing you're helping the planet? In one survey, 66% of all respondents, and 75% of millennial respondents, said they consider sustainability when making a purchase. Brands like Nisolo help us do our part in combatting the effects of climate change while still looking cool as ever.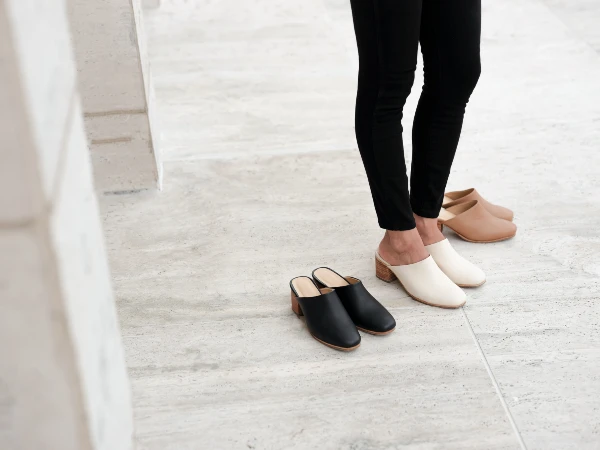 Nisolo was created in 2011 by Patrick Woodyard and manufactures in Peru. The brand stands for practical designs at fair prices created with sustainable efforts. Every pair purchased from Nisolo goes to their overall mission of providing a living wage, healthcare, and positive working conditions for every person in their supply chain. Nisolo prides itself on being environmentally friendly and aims for 0% net carbon through combatting deforestation.
Why we love Nisolo
As mentioned above, Nisolo is a sustainable brand you can count on. We love Nisolo because they produce trendy, comfortable, and classic designs for every season. For shoppers who care about their impact on the environment, you can be assured that your purchase is used to further ethical employment efforts and protect our rainforests. 
Nisolo Boots to Love for Fall & Winter
It's called the everyday Chelsea boot for a reason. This Nisolo boot is comfortable and stylish, is ankle length with a small 1.25-inch heel, and has a waterproof leather outsole. The Chelsea boot is clean, casual, and minimal, making it a practical choice for any outfit.
If you're looking for a boot that can transition from the office to happy hour, look no further than the Dari. It has classic bootie construction just like the Chelsea, but with a sexy 2.5-inch heel height. It also comes up a little higher than the ankle making it perfect for tights and leggings.
A boot list would not be complete without a combat option. The Nisolo Amelia boot is our rough-weather pick because it has durable construction, like a slip-free rubber heel cap and studded rubber soles. It's a lace-up work boot you can take on all your winter travels without the fear of wet socks.
Nisolo Shoes to Love in Spring & Summer
We love the Ama mule because it provides an effortless but elevated style. It's designed with soft yet structured woven leather, giving it a clean textured look. The Ama is an easy shoe to slide on with anything and has a covered toe, so no pedicure is required!
The Huarache is Nisolo's top-selling sandal because of its unique design and expert craftsmanship. It has a breathable woven appearance that looks right off the boardwalk and exudes an easy-going elegance.
This Oxford was designed for Emma Watson, and her influence can clearly be seen. It's the perfect mix of masculine and feminine style and gives off a smart allure. It has cushion insoles and elastic stretch, making it ideal for the office or sightseeing in a new city.