Disclosure: This post may contain affiliate links, meaning we get a commission if you decide to make a purchase through our links, at no cost to you. Please read our Disclosure for more info.
Native Shoes is a shoe manufacturing company headquartered in Vancouver. Damien V.Z de Jong, Native Shoes' creator, sought to create an environmentally friendly shoe brand. Designed to suggest that everyone is native to somewhere, Native shoes can be worn anywhere.
Currently, the items are manufactured in Vietnam and China. The company is proud to know that they have ethical work conditions, which is in line with their core philosophy.
Also, their shoes are light and airy, making you feel like you aren't wearing any shoes. They are simple to wash by hand, but most significantly, they are odor resistant.
In this guide, you will learn various ways you can clean your Native shoes, the trendiest choices, and new styles on the market.
Trendiest Choices and New Styles
The Jefferson is number one on the Native shoe list despite its unfamiliarity with the foot. This shoe has good features; it's hand-washable, odor-resistant, and shock-absorbent. The Jefferson also comes in various treatments and colors. They also have The Audrey, The Apollo, and Nova Hydroknit but The Jefferson is the current trendiest style.
Customer Reviews
Jefferson style is the best-selling shoe you can find on Native shoe's website. More than 1300 customers have purchased it. No wonder it has such attention. Furthermore, customers have said that the Jefferson shoe makes their walk enjoyable. Another talking point is how easy it is to clean it. Most of them have promised to purchase extra pairs.
How to Clean Native Shoes
Step 1: Make Lukewarm Soapy Water and Scrub
Dip the shoes in lukewarm soapy water for about 10 minutes. Scrub the body and sole with an old toothbrush till the debris and dirt are gone. Rinse off with clean cold water.
Step 2: Disinfect
In case you want to kill possible germs in the shoe, apply bleach or rub alcohol on the shoes before rinsing them. After washing them, soak them in clean cold water.
Step 3: Further Scrubbing
Do that with a very soft toothbrush if you feel like scrubbing all possible parts of the shoes. Scrub gently to avoid damaging the shoes.
Step 4: Rinse and Air Dry
Once you have finished scrubbing and washing the shoes, allow them to air dry first before keeping them, making them last longer.
Where to Buy Native Shoes
You can buy Native shoes online via their official website, Amazon or Zappos. Native shoes are also distributed worldwide in more than 45 countries.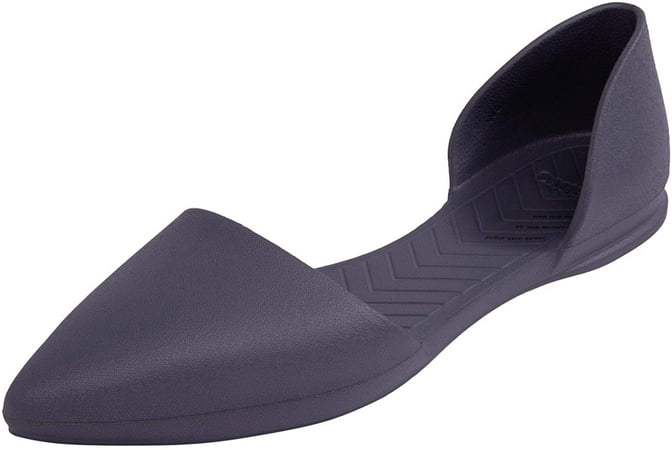 Conclusion
Make sure to keep your Native shoes sparkling clean always. Also, endeavor to do the cleaning with the specified cleaning agents or ordinary soap mixed with water. Do not use abrasive or harsh chemicals to clean the shoe surface. Finally, if you follow the four simple methods in this guide, your Native shoes will last longer than you expect.
Image Source: Native Shoes