Disclosure: This post may contain affiliate links, meaning we get a commission if you decide to make a purchase through our links, at no cost to you. Please read our Disclosure for more info.
If you have no experience with figure skates or skates in general and you're looking to buy a pair for you or your child, it's normal to be overwhelmed. You may have heard people warning against going to your local sporting goods superstore, and they're absolutely right. The boot and skate combos you'll find there will be nothing more than average ice skates with a figure skating coating. If you want to get the best performance, support, and safety, you have to go for pro-level skates. But where do you start? Here are 4 steps you'll need to take to find the perfect pair of figure skates.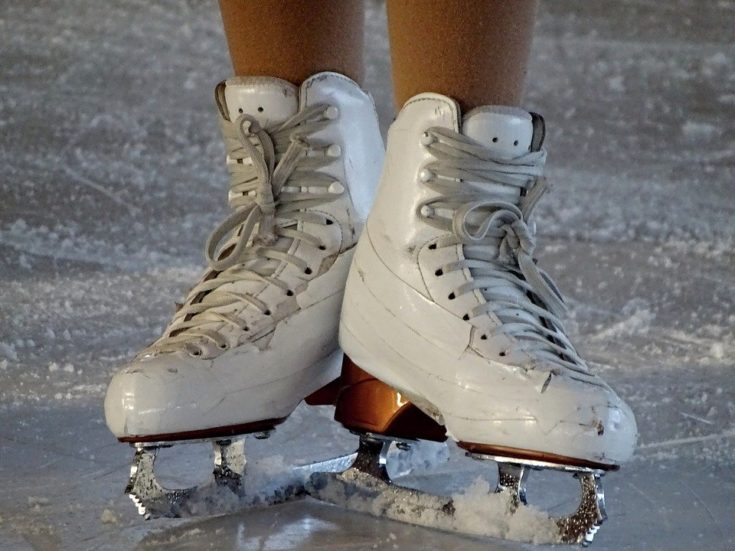 1. Choose the Right Brand
The first thing you'll have to do is pick a brand. This is very important as most brands have their own particularities, and a handful of them are highly respected by pro skaters and people in the field. Ask around and see which names you hear. Some of the most common brands you'll hear about include Riedell, Jackson, and Edea, just to name a few.
2. Pick the Right Size
The next thing is knowing which size you should get. Whatever you do, never assume that your shoe size is a good indication. Figure skating boots usually run smaller. Instead, we suggest you get your feet measured at a skate shop. Now you'll have actual measurements you'll be able to use when shopping off or online. Some parents may also get slightly longer skates in case their child outgrows them, and it can be done, but it's not recommended.
3. Choosing the Right Boots
You can find figure skating boots for all types and levels of skater. You have boots that are better for beginners who are just getting on the ice. Then you start moving to single jumps and axels. As you progress, you might need something more robust to deal with double, triple, and quad jumps. It's also very important to not assume that pricier is better and that you stay in your level, as going up too fast could actually put you or anyone wearing the boots at risk.
4. Choosing Blades
Next, come the blades. Here, there will be many factors you'll need to look at. The type of blades you pick will largely depend on the level of the skater, the style, and technique. 
Some blades will have a lower radius, meaning that they will be more rounded. These are usually better for beginners, as they allow for more control and agility. Then you have those with a higher radius that offer more speed and more control on edges, but are tougher to make regular maneuvers with. 
Another thing you'll need to look at is the spin rocker radius. The spin rocker is located right behind the toe pick and has a direct effect on jumps. Then you have the toe pick, which can be straight-cut or cross-cut. A straight cut toe pick will allow a skater to dig deeper into the ice, which could help them jump higher. However, these are not recommended for beginners, as they do not have the same grip as cross-cut toe picks. Note that while cross-cut toe picks are great for beginners, skaters of all levels use them, so they could be your best bet.
As you can see, finding great figure skates doesn't have to be that hard, after all. As long as you have the right information and know what you're looking for based on your style and level, you should be able to find the right pair of skates in no time.