Disclosure: This post may contain affiliate links, meaning we get a commission if you decide to make a purchase through our links, at no cost to you. Please read our Disclosure for more info.
We take a break from our regularly scheduled shoe news to showcase some extremely funny pictures of shoes that will hopefully make you smile (if not raise your eyebrow and think "what the h…").
Giraffe Prints on shoes may be a hot trend, but would you be caught wearing these shoes with giraffe legs as heels? Clever I must say.
Now these shoes that look like real human feet are just freaky. I hope to God that they aren't made from a cadaver body. They look so real, that I had to look away as I'm getting shivers up my spine.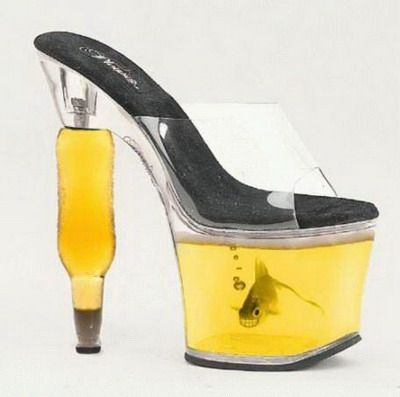 As if having a beer bottle as a heel isn't strange enough, they added a fish in the platform sole. Lush?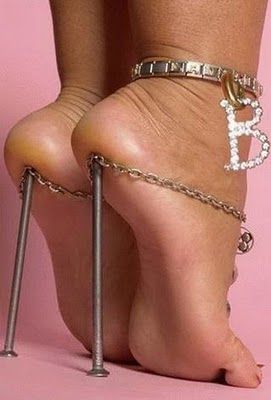 Let's just chain some nails to our heels for the night…. Ouch!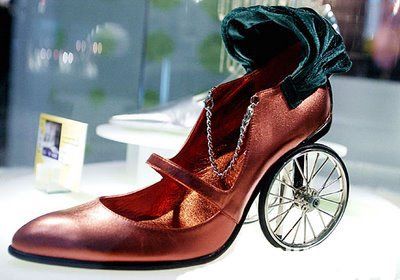 This Mary-Jane pumps turned stagecoach reminds me a Cinderella. Instead of the pumpkin whisking sweet Cinderella away from the ball, it was really her missing glass slipper turned chariot!
Dead fish made into flip-flops. These just make my stomach turn. Can you even imagine the scaly slimy feel of these on the bottom of your feet? And then there's the fish stench….
Find more funny pictures to relieve stress with small doses of humor added daily at uberHumor.com!