Disclosure: This post may contain affiliate links, meaning we get a commission if you decide to make a purchase through our links, at no cost to you. Please read our Disclosure for more info.
Kuru Footwear sent me these Kruzr II Shoes to review.   I received a size 8 which was too big (I usually wear size 7.5), so my mother (with problematic feet) jumped at the chance to test them out as she has been looking for a pair of good shoes with orthotic support.   She usually wears a size 8.5, but these fit her perfectly.   And here is what she had to say about them:
Just wanted you to know I've been wearing the Blue-Chocolate Kruzr II shoes all day long and they feel great on my feet.  They must look good, too as I've had a couple of customers comment that they liked my shoes.   My feet are so sensitive and I not a blister or rubbed red spot on either foot and this is the first time I wore them.  I have 3 plates and 13 screws in my right heel from a broken calcaneus so I have mild pain most of the time. However, I haven't noticed as much pain today, the special cushion in the heel must be working just right. They really do feel good and I walked at noon and didn't think about my feet, I'd say that's a sign that they feel good, huh?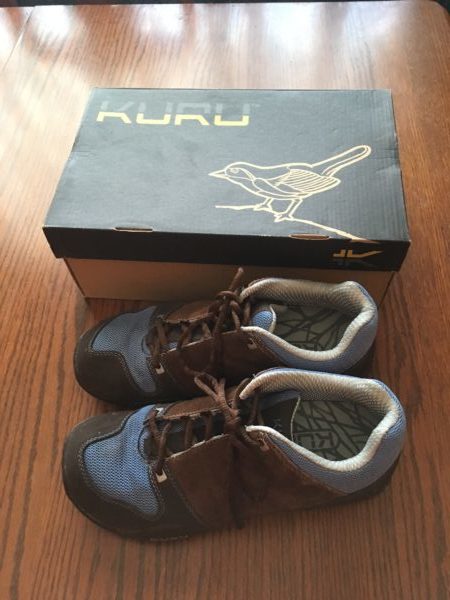 I'd say that's a good sign indeed. Mom has wore these to several of my daughter's soccer games while I usually sport my Champion Pace Fitness Shoes or my PUMA Cell Voltra Running Shoes.   And we both get compliments!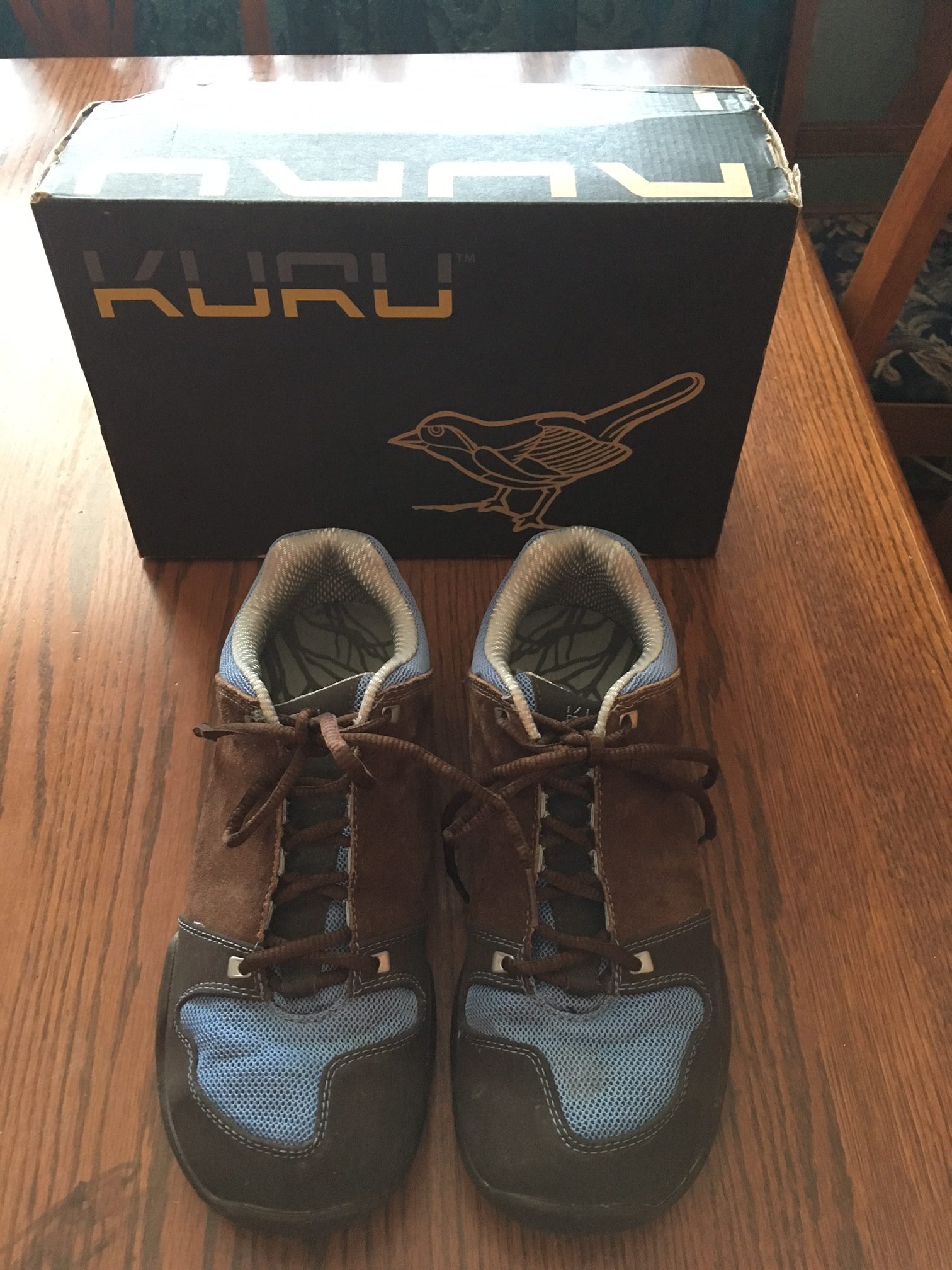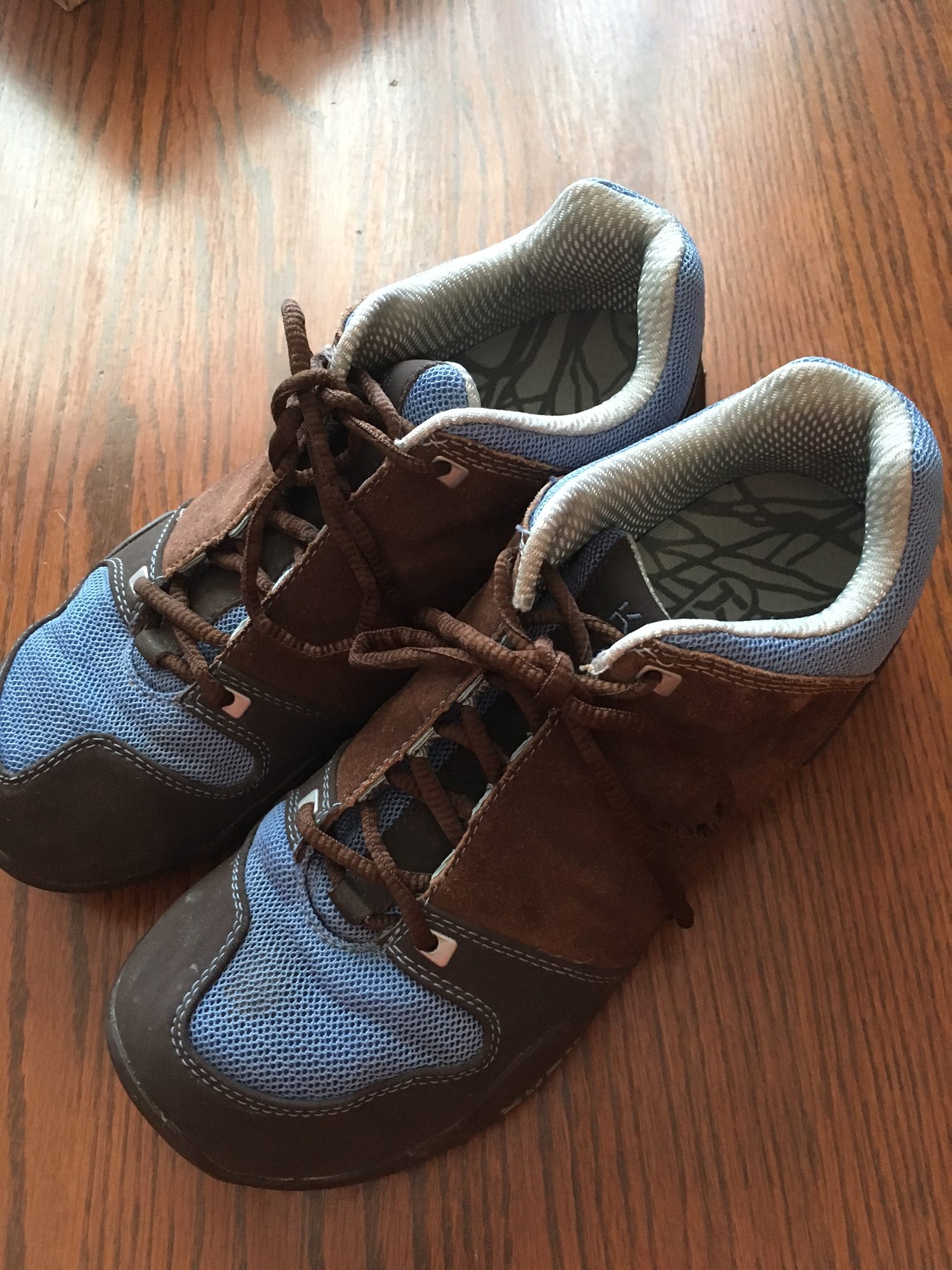 Kruzr II is available for sale directly from KuruFootwear.com, $89.97
The Kruzr II is an update to the original Kruzr model. Named after a trail at Solitude Ski Resort. Featuring breathable toe and tongue air mesh panels to let heat and moisture out in warmer weather, improving comfort. One wear tester, who wore these on her trip to Morocco, said "the mesh on these shoes was perfect to keep my feet dry, comfortable, and not too warm, even when walking around on the desert sand". New forefoot anchor construction wraps around the foot to provide support and stability.