Disclosure: This post may contain affiliate links, meaning we get a commission if you decide to make a purchase through our links, at no cost to you. Please read our Disclosure for more info.
The footwear styles on the runway this season are out of this world! Designers have taken their shoes to new dimensions in 2019 with feathers, prints, and unusual looks.
Stilettos seemed to be out, but everything else is back with a vengeance to include a wide range of retro styles to the most futuristic trends. The bottom line is, whatever strikes your fancy.
Or as they say, if the shoe fits…wear it!
Here are twelve of the most eye-catching styles to tread the runways. Incorporate some of these into your wardrobe in 2019.
1. Architectural Heels
Some of the most distinctive styles for feet this season are flaunting architectural heels.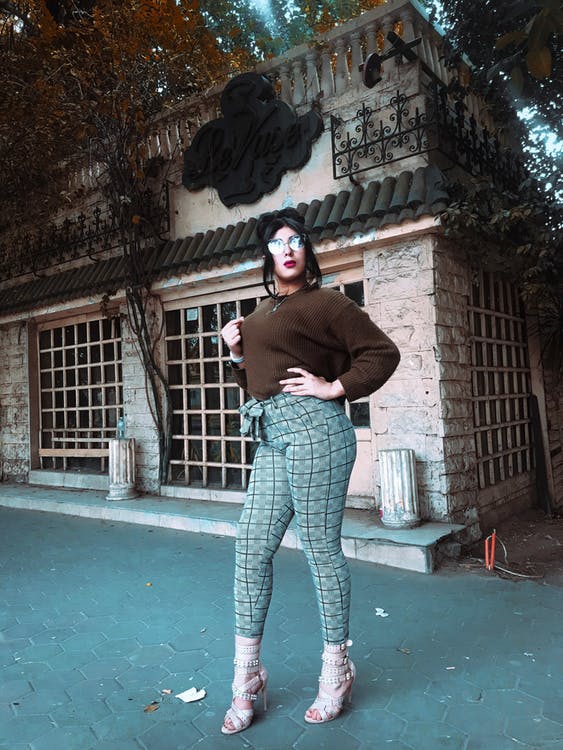 Ranging from cones to balls to blocks, these funky shapes add a touch of whimsy to the most elegant trotters. Eschewing the towering heels of last year, these heels give a unique twist to loafers, slides, and pumps.
2. Slides
Mules, slides and other slip-on styles are easy, breezy and go with skirts, pants, and shorts.
Wear these with an espadrille or rubber sole, in bright colors or patterns.
There are a variety of heights available in this year's slides, ranging from flat as a pancake to two or three-inch platforms (see below). They're all super comfy and super stylin'.
Just don't shuffle. Grip with your toes to prevent that annoying flip flop.
3. Neon
The eighties trend continues, with lime green, hot pink and electric blue dominating the palette. Neon looks great paired with black or white, so give those summer clothes a flash of color with a shocking shade of shoe!
Neon flats will make up for your lack of towering height with that assertive flash, and save you from the aches and pains of high heels.
News flash: Urban Outfitters is bringing back the classic Steve Madden platform slide (see #2), in both black and neon pink. Combine two hot trends in one plus 90s nostalgia for real comfort and retro chic.
4. Multi-Strap Athletic Sandals
Tevas are no longer just for rafting and triathlons. These clunky, chunky styles are showing up under evening dresses and pants suits at work.
We all love how they feel, with the support you can't get from flats and the straps which prevent shuffling (see #2).
Now designers are jazzing up the typical sporty style with bright colors, textures, and beading. Street kids are wearing them with socks-  really!  And even the most prestigious fashionistas are putting their names on them (hello, Prada!).
5. Kitten Heels
Audrey Hepburn rocked these babies, and they are still a classic look today. Plus,  they save your calves from the wear and tear of higher heels.
Slingback kitten heels -no higher than two inches- ooze class and sophistication. You can wear them to work and keep them on for a night of clubbing.
Patterns, leopard spots or shiny patent leather all look awesome in this style.
6. Cross Trainers
Sneakers marry utility with fashion, and they continue to dominate the shoe market. Everyone has multiple pairs, for working out, commuting, or just kicking around on the weekend.
This season it appears that "Dad" style or "ugly" sneakers are hot, which simply means they are comfortable and less..shall we say, sleek than last year.
Of course, the main function of sneakers will always be sports, so you need to make sure these shoes suit your particular exercise and physical needs. Make sure you have the proper ankle and arch support.
With athletic wear now a style staple in and out of the gym, match your new sneaks with a great pair of leggings and a fun top. Underneath it all, don some women's shapewear for fitness to keep your whole look smooth and firm.
7. Clear Plastic
You used to like those bra straps in clear plastic, so fun under tiny shirts and tanks. Now take that same aesthetic to your tootsies. After getting a fine pedicure, show off your little piggies in a clear plastic sandal.
Perfect for summer, this style goes with anything and compliments your tan as well. Caution: they do get a little sticky in the heat, so maybe skip these for Coachella.
8. Naked Sandals
Naked sandals are what they are calling the new style of barely-there shoes.  With feather-light straps that wind enticingly around your ankle, in nude or neutral tones, you look like you are walking on air!
These sandals are definitely some of the sexiest things you can put on your feet.
Dubbed by some fashion mags as "floss," these minimal straps are delicate and pretty. Keep some bandaids on hand for blisters though, in case you are planning on dancing the night away.
9. Logos
Whether it is Michael Kors or Versace, you cannot get away from the big names in fashion. They are on hats, T-shirts and, that's right: shoes! Whether you are sporting Yeezy or Nike, a logo shows you know what is in and you've got the bucks to pay for it.
This trend can be combined with several of the ones above (see #4).
10. Square Toes
Yes, square toes were in a few years ago, but we all know what comes around goes around. It seems to be another manifestation of the movement towards more comfort, and away from the agony of pointy-toed torture devices.
Mix up some square toes with some architectural heels and you will be the center of attention. Keep the focus on your feet if you sport this choice, by choosing a monochromatic and simple outfit for the rest of your bod.
12. Feathers
Feathers on your feet? It may not be the most practical style, but whoever said fashion should be practical? This fluffy texture has migrated from heads to shoulders down to the toes with mules like Aunt Milly used to wear.
If the Shoe Fits, Buy a Pair…or Two
With so much cray-cray in the world today, a girl's gotta have a little fun. So why not live a little-  through your footwear?
Treat yourself to the latest style and get some joy from the ground up. As the saying goes, if the shoe fits…..wear it!
For more tips on the latest for your toes, check out some of the articles on our site.