Disclosure: This post may contain affiliate links, meaning we get a commission if you decide to make a purchase through our links, at no cost to you. Please read our Disclosure for more info.
Do you want a make a statement with your outfit? Do you dream about people turning heads when you walk into a room?
If so, then there's one important place that you should start: your shoes! Research shows that people judge you by your shoes more often than any other piece of clothing.
So if you want your outfit to be on point, then you need shoes that make a statement. The best way to do that? Get shoe clips.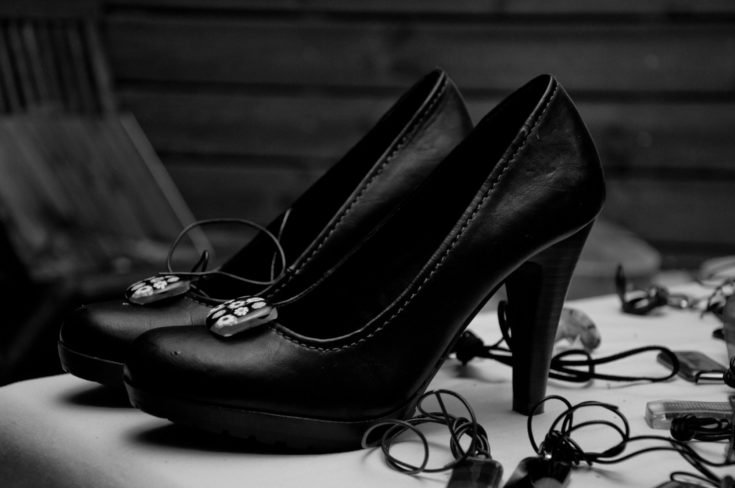 In this article, we'll introduce you to the concept of shoe clips and explain why you need to start incorporating them into your outfit today.
What Are Shoe Clips?
If you've never before used shoe clips, don't worry. You're not in the minority, and we'll explain exactly how they work to you.
Shoe clips are exactly what they sound like – little accessories that you can clip onto your footwear. Thus, shoe clips can take an otherwise boring pair of shoes into a statement-creating piece, provided that the clips have the right design.
They attach easily onto the front or side of the foot opening to any kind of shoe. However, keep in mind that the thicker the shoe material, the harder it will be to clip on the accessory.
Where Can You Get Shoe Clips?
Now that you know the impact that shoe clips can have on your outfit, you're probably eager to go out and get some on your own. But before you spend your money, there are a few things that you need to know.
First of all, you should think about the material of the shoe clips that makes the most sense for your shoes and outfits. If you want something classy to go along with other bright parts of your outfit or other silver jewelry, then you should definitely opt for sterling silver shoe clips.
Besides the classic silver sparkle, has many properties that make it a more desirable option than other cheaper metals on the market. It rusts less, stays shinier for longer, and you can feel the quality difference.
However, you could also have shoe clips that are arranged in floral patterns made of some kind of pliable material as well — these look great in casual settings.
But whatever material you decide to go for, make sure that you're only purchasing shoe clips from a reliable retailer. Do your due diligence and check up on the online reputation of any store that you purchase these clips from.
Make a Statement with Your Shoes
There you have it. Equipped with this guide to shoe clips, you should now be far better informed as to how you can make your outfit make a bit of a statement with some neat shoe accessories.
As with all things, remember that you get what you pay for. So make an investment in high-quality shoe clips that will last you a long while.
For more fashion advice, be sure to take some time to check out the rest of the articles available to read on the website before you go!