Disclosure: This post may contain affiliate links, meaning we get a commission if you decide to make a purchase through our links, at no cost to you. Please read our Disclosure for more info.
Your Dansko Professional Clogs are the perfect shoes for work or even as everyday comfort shoes. They're comfortable, durable and totally appropriate for whatever you might need them for. However, sometimes you may want to add a little extra flair to your look, the traditional black, brown and white clog just doesn't cut it anymore.. Here are three easy ways to do just that! 
Why Dankso Professional Clogs? 
Dansko Professional clogs are a popular choice for nurses, doctors, chefs, and other professionals because they are both stylish and comfortable and come in clog styles for  both men and women. 
The Dansko Professional is the clog that started a comfort footwear revolution. This classic clog features our patented stapled construction, a roomy toe box, and an anatomically contoured PU midsole. The anti-fatigue rocker bottom assists with forward motion while walking to add hours of comfortable support throughout your day.
How to Make Work Clogs Stylish 
Pick Bright Colors: 
If you want to brighten up your outfit, consider adding some brighter shades to your Dansko shoe wardrobe and add some seasonal fun! This can add interest and style without being too flashy at work. Change up the typical clog silhouette with a cute Mary Jane Clog. 
Choose Pattern
For an even bolder look, ditch the solids and shop the new playful pattern Danskos:
 Animal print anyone? They now offer everything from Leopard print Dankso to Cheetah Dansko Clogs and even Dankso Cow Print Clogs. 
Not into the animal prints? They also offer a huge range of floral and pattern clogs that are cute additions to any outfit year round.
This is Dansko's answer to Zibbets for Crocs, now you can add little personalizations to your shoes with Patch Pro. Add fun flair and personalization to your clogs by choosing colorful paint, patterns, or patches, with the new line called Patch Pro. Be creative with your clog customization – the possibilities are endless!
Add some flair to your clogs with the new Patch Pro clog! Our iconic Professional clog is now available with a loop fabric upper and comes with five pieces of flair that allow you to personalize your look!
The Patch Pro upper is made from a soft loop fabrication in our iconic Professional silhouette. Patches can be adhered and moved around, allowing you to create different looks every day. Starting at $150, these might just be your new favorite shoes! 
Reviews are positive with most asking for more patch options…surely more will be coming soon! Currently each pair of clogs comes with 5 patches – smiley face, Love, 4 leaf clover, pink sprinkle donut and bouquet of hearts. Each patch easily hooks on to the shoe.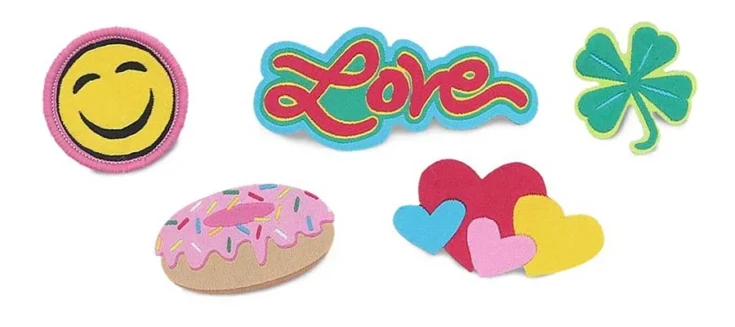 How To Fit Clogs
This fit guide from Dansko is very helpful, as is the below video from Scrubs Canada. 
Fit Video for the Dansko Professional Clog 
Where to Buy Dansko Clogs 
There are many online retailers that sell Dansko clogs and accessories, so you can find the perfect style and color for you.
Best for the professional set, the site has a large selection of sizes and colors.
Dansko Clogs on Amazon
The official Dansko Amazon store has a wide range of Dansko mules, boots, clogs and other comfortable shoes for women. 
Shop Dansko New Arrivals on Zappos – they have everything from the newest Dansko sandals to slippers and work shoes. 
Find your favorite Dansko wedges and summer sandals on DSW. Get the comfort of Dansko and the style of DSW here. 
The top choice retailer for anyone who needs truly supportive shoes for work or foot pain. The Walking Company also offers Free Shipping, Easy Returns and a Best Prices Guarantee for the value shoe shopper.
Nordstrom is the best choice for department store loyalists who like to have a lot of options. We love the variety of Dankso's available here including some more style forward options.