Disclosure: This post may contain affiliate links, meaning we get a commission if you decide to make a purchase through our links, at no cost to you. Please read our Disclosure for more info.
The depletion of the earth's ozone layer has led to a growing rise in skin cancer throughout the world. This doesn't mean that the sun itself is the problem, but rather the radiation and UV rays from the sun that are causing the damage.
Therefore, it is even more critical these days to protect your skin from the sun.
Did you also know that your skin ages 90% more easily if frequently exposed to the sun's rays? So where does that leave you if you love sunbathing or enjoying the great outdoors? After all, the sun also provides vitamin D which is essential to our health.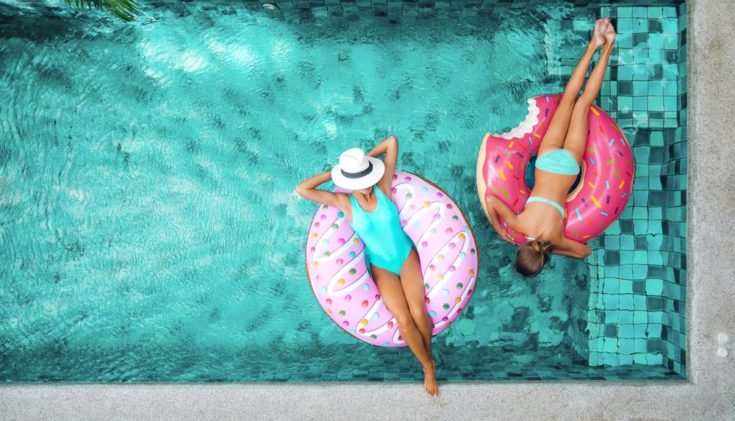 With summer nearly here, it is essential that you know how to protect your skin. There are a whole host of skin protection options that you can use to stay safe in the sun.
The most obvious option is sunscreen. Studies show that people who apply factor 15 or higher daily show 24 percent less skin aging than those who don't.
However, aside from sunscreen, there are a number of ways to protect yourself in the sun.
The following guide will furnish you with top tips for staying safe in the sun, from using the right skin protection, through to choosing the correct protective clothing along with the types of shoes to wear.
Keep Your Skin Safe
Sunscreen should be one of the first things you throw into your beach bag. However, did you know you should be using SPF before you even hit the beach?
Sunscreen works by creating a shield to protect your skin against UVA and UVB rays. You might think the sun's rays are not as intense out of the summer season, but that is not the case.
Have you ever seen people come back from a snow skiing adventure with a sunburnt face? It's rather obvious that you need to keep up your sunscreen routine active all year round.
Whether you are going for a run, taking the dog for a walk or simply popping out to the shops, your skin needs protection. Using SPF shouldn't just be reserved for those sunny holidays on the beach.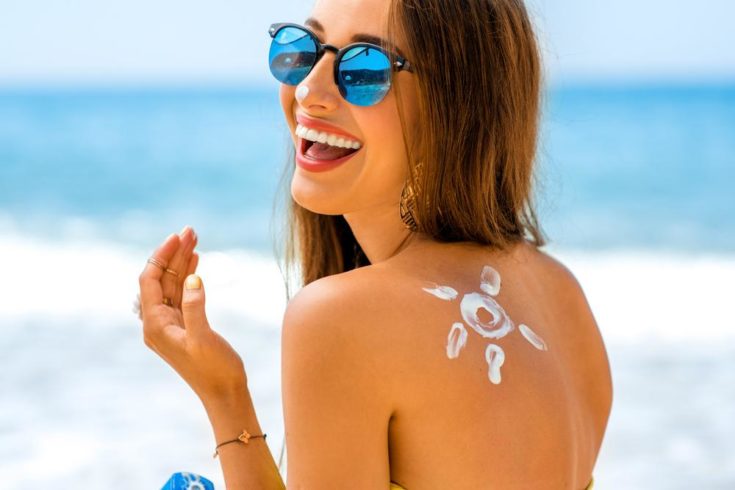 Applying sunscreen all year round will help to save your skin from damage, premature aging, and wrinkles. If you look after your skin, it will look after you!
There are a few things to be aware of when choosing your sunscreen. You need to know that not all sunscreen works in the same way and you must, therefore, check the label before buying.
Furthermore, don't hold back on the amount you apply! It is essential to use the right amount of your chosen sunscreen to ensure you have the necessary coverage.
Top up and reapply your SPF every couple of hours, or more frequently if you are jumping in and out of the sea.
Choosing Protective Clothing
One of the best ways to save your skin from sun damage is to wear the right clothing. And making sure you think about sun-safe options is important.
Different materials offer different levels of protection, so steer clear of sheer or light materials. When it comes to sun protective clothing, more coverage leads to more protection.
Cover up as much as you can by choosing long sleeved tops and trousers. We all like to look good on the beach, but don't compromise your skin's health for the sake of fashion.
Avoid low necklines or anything that leaves sensitive skin exposed, and remember to apply sunscreen right to the edges of your garments. You also need to be aware that clothing can often rub away at your SPF over time and can cause burn lines along the edge of your garments.
When you are on vacation, you will probably be spending time in the water. From paddling in the pool to swimming in the sea, you need to dress appropriately to protect your skin while you swim. Wetsuits are an excellent place to start if you are in cooler climates. There's a wide range to choose from with different thicknesses to meet your needs.
Thick neoprene will help to keep you warm even in the most frigid waters, while more popular styles are designed for moderate weather and paddling. They work by trapping a layer of water next to your skin that warms up from your body heat. Consequently, you stay warm even if it is cold on the outside.
Dry suits are designed for harsher weather conditions and offer protection if you get caught in bad weather. Unlike wetsuits which use a layer of water to keep you warm, dry suits do the opposite, keeping you dry with protective coatings to prevent any water from entering the suit.
Water Shoes
Carrying on from the wetsuit option, before you take to the water this summer, you need to consider the type of shoes to wear to suit the weather and the water.
When it comes to beach activity, you need protection from stepping on sharp rocks, hot sand, and wayward pieces of coral.
Most water shoes have thick soles to protect your feet from anything you might stand on; some may even have a protective shield to save you from stubbed toes.
You will appreciate these safety features when wading through water that is rocky underfoot.
If you are planning on going boating, then there are boat and deck shoes that are designed for just this purpose. These will prevent you from slipping by offering you a better grip on these slippery surfaces.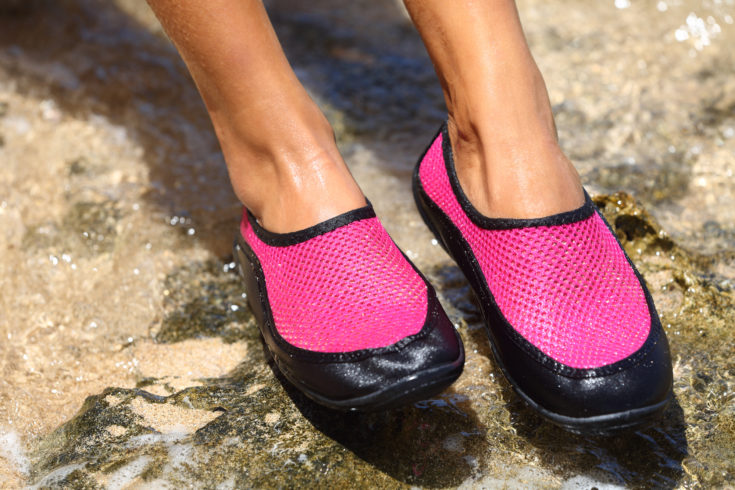 While these are the most practical shoes for out of the water activity, they aren't necessarily great in the water.
One other consideration is that if you have a hike to get to the beach, and are planning to go into the water, you might need to take two pairs of shoes – one pair for the hike and a pair for the water.
Remember that sun protection doesn't just come in one bottle of sunscreen, there are many tips and tricks you can use to make sure you have the protection you need for your summer vacations.
Keep these tips handy to maintain healthy and vibrant skin for longer, and to ensure you have a great time at the beach this summer.