Disclosure: This post may contain affiliate links, meaning we get a commission if you decide to make a purchase through our links, at no cost to you. Please read our Disclosure for more info.
Not only is Lady Gaga's style known for her outrageous outfits, but those outfits include some pretty insane shoes as well.
Here's a look, or tribute if you will, into five of Lady Gaga's shoes she has been spotted in:
I'd say the most memorable Lady Gaga shoes were the Armani created sparkly bedazzled shoes she wore with her solar-system styled dress to the 2010 Grammy awards.
Lady Gaga wore some outrageous python print moon-looking heels while spotted at the New York City JFK airport on September 13th, 2010. They remind me of shoes that Bratz dolls wear.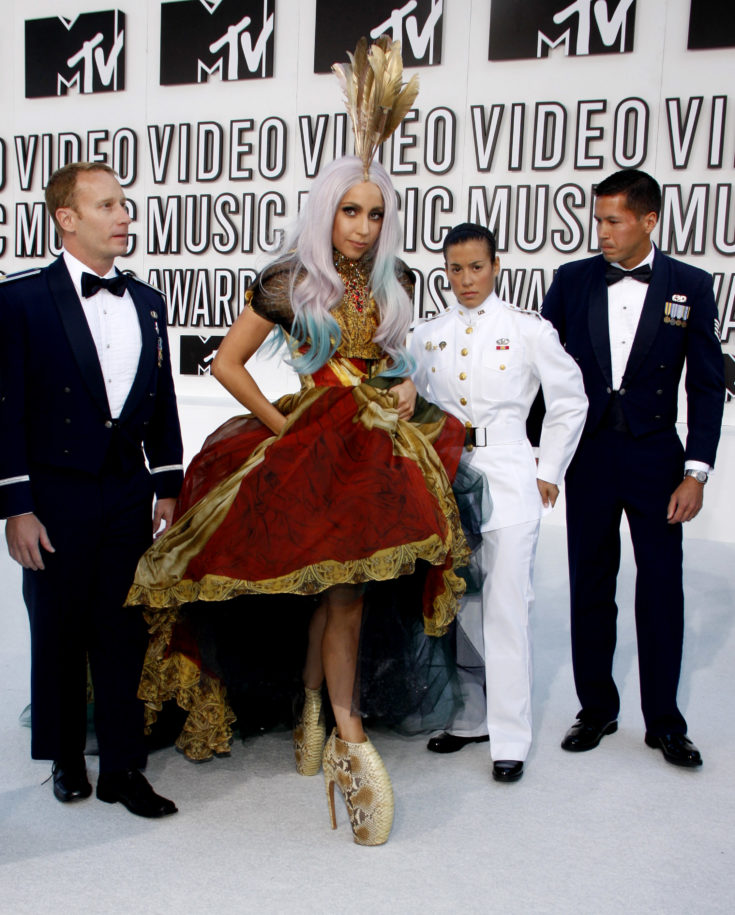 Lady Gaga wore those same shoes at the 2010 MTV Video Music Awards held at the Nokia Theatre in Los Angeles.
Lady Gaga wore similar Steve McQueen shoes in red with a "bubble" dress to the DC High Heel Race.
Lady Gaga graced a Rolling Stone Poster (not sure it ever made a magazine cover?) wearing Pink heels that covered more of her body than her outfit. Are the guns part of her brassiere? Me thinks so.
Lady Gaga wore these "twisted" sci-fi looking metallic shoes in a photo shoot.I swear it looks like rubber bands are holding her feet in. Who are earth finds these attractive? Not I.