Disclosure: This post may contain affiliate links, meaning we get a commission if you decide to make a purchase through our links, at no cost to you. Please read our Disclosure for more info.
Shoes are a significant part of our attire, especially in formal dresses. You love to keep your shoes clean and shiny, and you might get confused when choosing between shoe cream and shoe polish. Both have different purposes and usage, so you must understand what they do before applying them.
What to use depends on how often or, instead roughly, you use your shoes. There are various scenarios in which your shoes lose color, shine, or both. We will deal examine those scenarios here, but before that, let's see what creams and polish are.
What is Shoe Polish?
Shoe polish contains wax and pigments, and it also uses solvents to prevent the wax from drying up; hence, it is easy to apply to your shoes. Polish provides shine to your shoes, and it also acts as a layer above the color coating of the leather. Since it contains wax, it also protects your shoes from water.
When to Use Shoe Polish
It is best to use shoe polish when your shoes are dirty and have lost their shine. Shoe polish works best when you have been cleaning your shoes regularly. Keep polishing when needed, and it will be fine for a long time.
Shoe Polish Tips
Try using two different brushes, one to remove dust and dirt and the other to apply polish. Make sure you don't rub too hard, as that may cause cracks in color. Keep rubbing gently.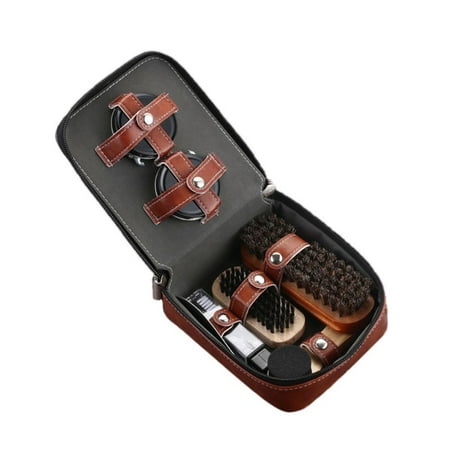 What is Shoe Cream?
Shoe cream contains oil, water, wax, and pigments. Unlike polish, shoe creams moisturize the leather and improve its color. The liquids present in shoe creams make it easier to apply and reach every inch of the surface. Shoe creams help restore the moisture to the leather, which improves the faded color.
When to Use Shoe Cream
Unlike shoe polish, shoe creams work at the very base of the leather. So it is better to use them when you feel like your shoe is losing its color. When that happens, your shoes will dry out and start having cracks, and polishing will become uneven. Then you will know the shoe needs oil replenishment.
Shoe Cream Tips
Applying shoe cream is different. First, use a buffing brush to rub off the dust and wipe the shoe clean with a soft, damp cloth. Now, use a clean, soft cloth to apply the shoe cream, and after applying, let it dry for 15-20 minutes.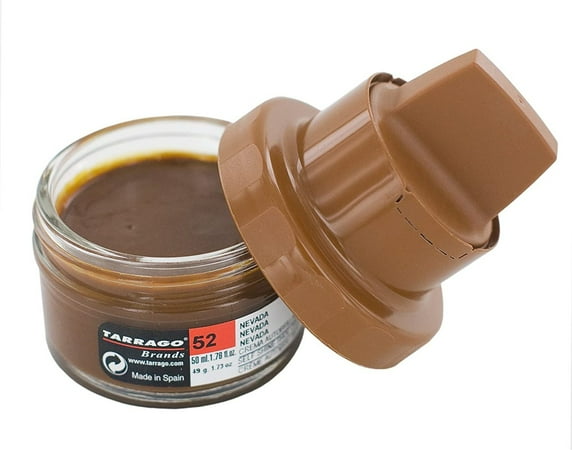 Final Thoughts
Shoes need nourishment to stay in shape; we use creams, polishes, and conditioners. Both Shoe polish and cream have different jobs. Depending on the condition of your shoe, you can either use one or even both.
However, keep in mind that using shoe cream regularly is not conducive to your shoe. So what are you waiting for now? Go on and impress others with your professional looks.