Kim and I spent this past weekend in New York City. My favorite part of the trip was seeing Mamma Mia on Broadway. I had been to the movie, but it does not come close to comparing to the actual show.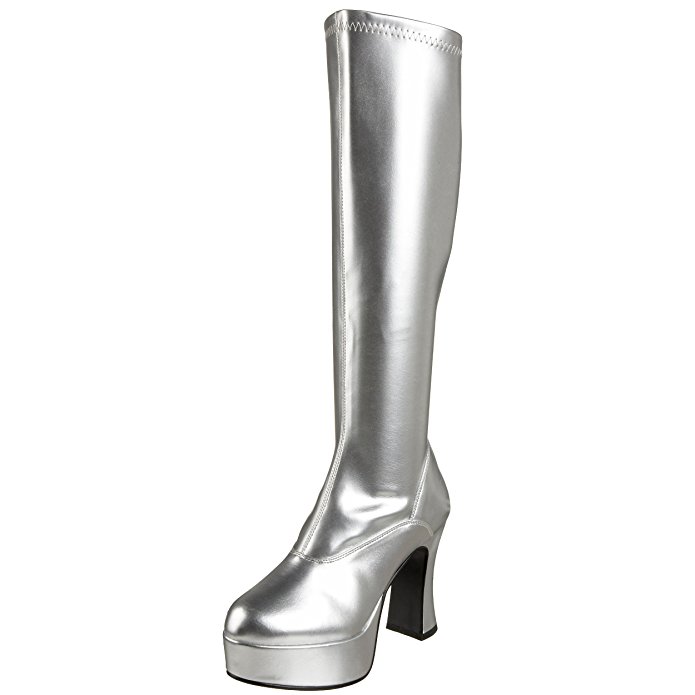 Of course, both Kim and I would take note on the shoes. I'm not saying I would buy these silver platform boots,  but they'd be great for a costume party paired with a 70's Disco ABBA Costume!
You can find Silver Platform Boots for the best price on Amazon.