Disclosure: This post may contain affiliate links, meaning we get a commission if you decide to make a purchase through our links, at no cost to you. Please read our Disclosure for more info.
Contrary to what some may believe, cowboy boots can be worn with more than a plaid button-down shirt and dusty jeans. They also can be worn for activities other than cattle driving and horseback riding. In fact, cowboy boots as a fashion statement are nothing new, and the look is much easier to pull off than you may think.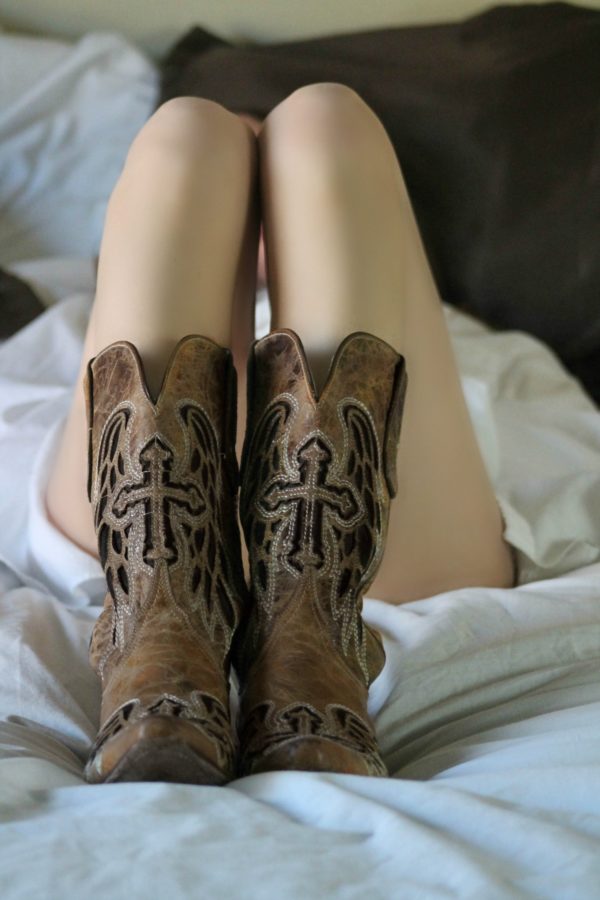 While they've never gone out of style, how to style cowboy boots, according to the latest trends, varies from year to year. You can take your country style in a fresh and updated direction with a few simple tricks.
Embrace Western Classics
Nothing is wrong with letting your inner cowgirl take the reins. Go bold and match your most stylish cowboy boots — such as those from the Justin Boots collection, available from Russell's Western Wear — with a statement leather jacket. Throw on a bandana and ripped skinny jeans, and you're ready to show off your best cowgirl style.
Seek Sleek Details
While rugged has most often been the defining feature of the cowboy look, it has recently taken on more refined qualities. Many updated and stylish outfits, complete with cowboy boots, will remind you of anything but a hoedown. Wear them with polished, brightly colored blouses or pants, and bold, shining accessories to give these rodeo favorites a runway flair. Who says patent leather doesn't go with cowboy boots?
Go With Updated Denim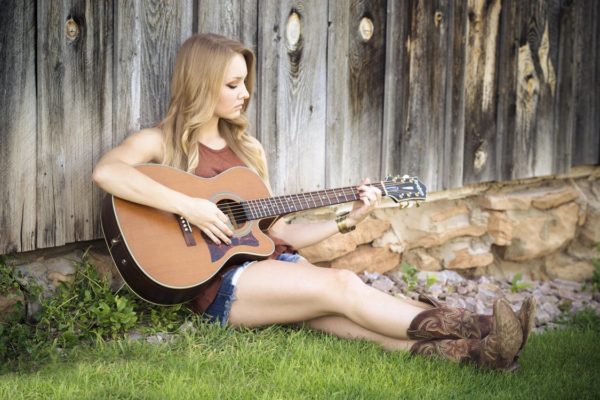 OK, denim and cowboy boots together can't be beat. If you're going to rock this classic combination, try a more feminine and modern denim. Dark-washed, high-waisted jeans, for example, bring your cowboy kicks into 2018. For a stronger statement, throw on a dark denim jacket.
Make Them Loud
By wearing a crisp white outfit and brightly colored boots, you're giving your rustic duds all the adoring attention they deserve. You can use this tip to make your ensemble work appropriate, too, with a few strategic, refined pieces such as an elegant watch and a sleek handbag. Plus, if you keep the rest of your outfit neutral, you can play around with bright colors and decorative stitching as much as you want.
Build Boho Flair
When it comes to boho, the more you look like you stepped off a ranch, the better. Cowboy boots pair perfectly with this earthy and carefree style. Wear your boots with an airy, flowing dress in a frock or baby-doll silhouette. Floral patterns and lace and crochet details are a few of the features that make the boho style unique. Cowboy boots keep the outfit looking effortless and casual.
Share Your Street Style
Cowboy boots are the ideal complement to an edgier style if you keep a few pointers in mind. Layer plaid, camo, and metallic prints on top, and pair them with sleek leggings or leather pants. You will want to choose solid-colored cowboy boots for this look, preferably with details such as fringe or bold hardware.
You'll discover plenty of fashionable, even trendy, ways to wear cowboy boots these days. You can be sure of one thing: If you buy a high-quality pair of boots, you can count on wearing them for years to come. With the above tips in mind, you can keep them looking fresh and modern season after season.