Women who try to tell you that you can't have a good-looking pair of boots that serves a function are simply ill informed … and have grown entirely too dependent on their ugly Uggs to get them through a winter's day. You can have it all with stylish boots that showcase your fab style and keep you warm and dry inside and out. Here's how.
Style of Boots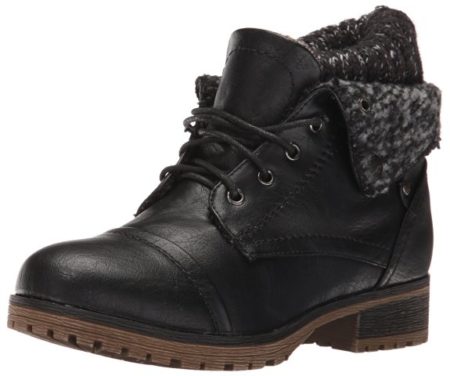 Any true fashionista knows that you need a well-stocked shoe closet to accessorize every outfit. The same is true of women's boots! From ankle boots and booties to knee- or even thigh-high boots perfect for wearing with tights and skirts or shorts, diversify your shoe collection to ensure you've got the right shoes for any weather. Of course, part of style is knowing function. Suede boots just won't hold up in rain or snow, and trying to wear them could just ruin your boots. Leather boots take bad weather better, especially if you weatherproof them to add crucial water resistance.
Heeled booties can work in winter but aren't the best choice for seriously bad weather. Certain styles of boots like loose boots or slouchy boots won't work well in the winter because all that looseness lets some majorly cold air right down to your toesies.
The boots that work super well to keep you warm and dry are probably not going be the most high fashion of the bunch because they should look like outwear, even if they are Chanel. If this means that you keep one pair of failsafe boots stashed at work and commute in shoes that really make sense, embrace your versatility and your deep pockets. And try to have fun with your winter boots by picking out quality boots from a good label.
Fashionable Footwear
While they probably won't be your go-to boot for events, snow boots can be chic. Take your cue from fashion mags and consider these hot picks for winter. Tall Timberland boots offer a sleek form similar to your average knee-high boots, but contribute a moisture-wicking lining and fully waterproofed exterior. You can even get the soles engraved for $150. Take that, sleet and rain!
If you need a little more fashion, there are indeed heeled booties you can wear in the snow. Michael Kors boots offers a classic heel shape and ideal winter neutral, but keeps a nubby sole that provides some degree of traction on wintry ice. Sure, you won't want to wear them to shovel out a deep backcountry storm, but they'll do quite nicely work wearing on an urban commute. If this idea inspires you, look for wintry boots that offer warmth a la Kors' shearling lining, have a sole that can actually grip into now or ice so that you don't go sprawling, and can be weatherproofed for durability.
Winterizing Boots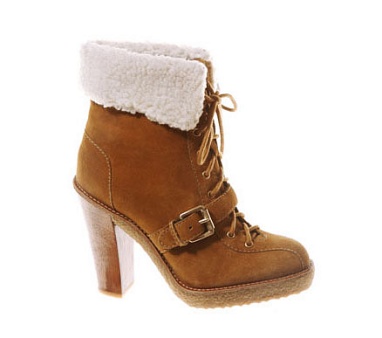 Winterize everyday boots with weatherproofing spray to extend their range. Invest in thick fleece or wool socks that add warmth to boots that lack insulation.
Thick, protective socks have use far beyond your Hunter boots. They can insulate your go-to tall boots enough for you to withstand a winter's wait for the bus.
Get inspired and get to the store to take advantage of seasonal sales and renew your stock or boots as well as fab footwear accessories that tell your story. Do you have a favorite way to show off your fashion sense in the winter months? Do tell!
[prosperInsert q="winter boots" gtm="merchant" l="6″ v="grid" ft="fetchProducts" vst="Buy Now" imgt="original" ni="true"][/prosperInsert]