Disclosure: This post may contain affiliate links, meaning we get a commission if you decide to make a purchase through our links, at no cost to you. Please read our Disclosure for more info.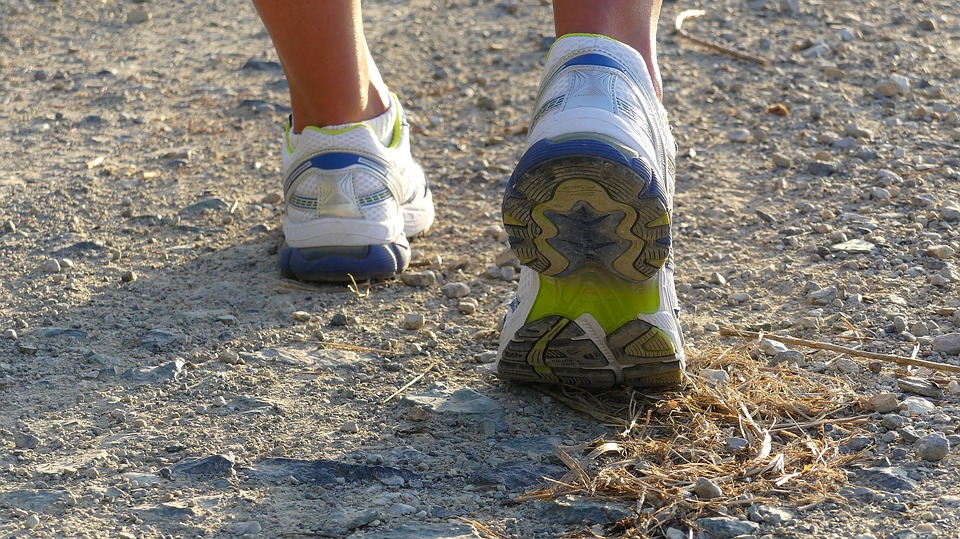 Need new running shoes? Walking into your local sports store can feel daunting. There's shows for almost every sport imaginable, and even then the choice is huge. Then, you need to decide which brand you're going to go with. It's all too much. With the right know how though, you can buy the right running shoes for you. Here's how.
[amazon_link asins='B01H7T1BUY,B01HPGKB3M' template='CopyOf-ProductGrid' store='shoeaholicswp-20′ marketplace='US' link_id='90fbfc2e-b6bc-11e8-bd0d-db617ce40f98′]
Don't Buy A Shoe Based On Looks
It's true, you don't want to buy a shoe that looks ugly to you. However, that doesn't mean that you can buy the best looking shoes and call it good. Those shoes may look great, but they may not be the best fit for your feet.
'I've seen plenty of runners who've bought the first pair of shoes that look good and regret it almost right away' says coach Kevin Morgan from Elite Assignment Help. 'They always come back and say that they hurt their feet.' Put the thought of looks aside, and focus on how the shoes work for you and your feet.
Know How You Run
The style of shoes you buy should be dictated by the way you run. Identify how you run first, and then head to the store to look for your shoes. For example, you may run by hitting the ground first with your forefoot. This is especially true if you're a sprinter. If this is the case, you're not going to need a lot of padding behind the forefoot on a shoe.
Shop For Shoes Late
This sounds like an odd tip, but your feet swell during a run. As your feet change shape all the time, you want to find shoes that will fit you when you're out on a run. The best way to do this is to head to the shoe store at the end of the day. This is because your feet also swell during the day, when you're out and about. Doing this will ensure that those shoes fit you properly.
Bring Your Old Shoes
Yes, you won't actually get your old running shoes repaired and back on your feet, but the sales assistant in the store can actually learn a lot from them. 'Your old shoes will show where they've been worn the most' says amateur runner Jennifer Gale from UK Services Reviews. 'I was told by a runner to do this, and I saw that I actually needed a different style of show to the ones I was wearing.' Give this tip a try and you should be able to get shoes that will fit.
Get Your Feet Measured
As an adult, you assume that you don't need to have your feet measured. After all, you've stopped growing, right? In fact, you need to be measured before you buy any new running shoes. Different brands will run at different sizes, and your feet may well have changed size since last time. Ask to have your feet measured before you buy new shoes, to ensure that you're buying the right fit.
Get Advice From The Experts
If you're unsure about which shoes to buy, then talk to people who know. Running experts can tell you how you run, what shoes you need, and what size you'll need them in . The staff in your local sports store should be able to give you some good advice, too. If you want to do more research, take a look at Runner's World for more tips and advice.
Don't Buy Shoes That Are Too Small
Many first time runners find themselves buying shoes that are too small for them. This is dangerous, as it can lead to black toenails and blisters, stopping you running. Running shoes shouldn't fit like regular shoes, instead they should fit with a little room around the toes. Your feet will move in the shoe as you run, so give them room to do so.
Buying running shoes looks like a difficult proposition, but in fact it's much easier than it looks. Get help from the experts, take your time, and get measured properly before you buy. You'll have running shoes that are comfortable, easy to run in, and designed for the way you run.