Disclosure: This post may contain affiliate links, meaning we get a commission if you decide to make a purchase through our links, at no cost to you. Please read our Disclosure for more info.
Though the main purpose of the shoes is to protect and comfort the feet, over the years shoes have become a fashion statement on its own. Known to be a necessity for some and a passion for others, it's no wonder even British fashion photographer, Suzanne Middlemass has spent her career photographing street style around the world.  However, even if you are a lover of shoes, that doesn't mean you should overspend on buying them. That's because there are few smart strategies you can use to buy that pair of shoes you have been eyeing for a while.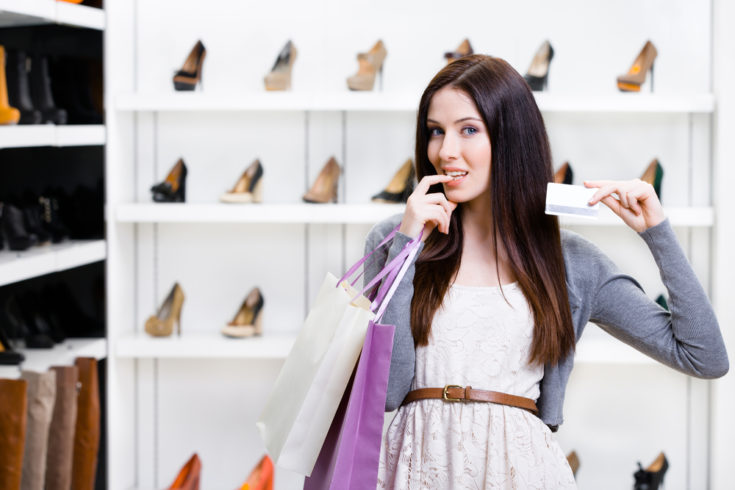 Here are the top 8 smart and easy ways to save money on shoes. 
Research the Internet
Everyone has a favorite brand and type of shoe that works for you but that doesn't mean you cannot try out a new brand if possible. The best way to know the latest brands and prices is to research for the ideal prices. Since different selling platforms like Amazon offers different prices from Groupon and zulily, you should ensure you go through them and compare the prices before buying any shoes. 
Carefully Search for Coupons
Coupons are another way to save hundreds of dollars for that amazing pair of shoes. Therefore, before you buy any pair, it's smart to search for coupon codes. A quick internet search will come in handy every now and then. One of the best places to do a quick search is Swagbucks where you will earn rewards. The rewards will be used on your shoe purchase at any shoe store.
Check Out for Promotional Offers
Many times you find stores offering promotional offers to buy one get one free. Although, it may be of the same shoe brand, don't let the opportunity pass you by. With two pairs of shoes, you can either decide to wear both at the same time or keep one pair in your closet for future use. Furthermore, there would be no harm in selling it to a family member or friend. Giving out as a gift is also a great idea if that person has a birthday coming up. You will get to save money since you won't need to buy another gift.
Join Store Reward Programs
For lovers of shoes, rewards programs are music to their ears. With most of them having joined different programs, they get to enjoy various benefits. Luckily for you, you can also be part of the great benefits offered by these programs. For example, many offer special $10 coupons on your birthday, points to reward you for each dollar spent and access to exclusive sales. One of the best programs to join Include: 
Therefore, if you are not yet a member, join now and begin getting coupons and exclusive sales.
Redeem Your Credit Card Rewards
If you have a credit card and have been actively using it to purchase items then you can redeem the rewards on a pair of shoes or two. However, if you have not yet applied for a credit card or the one you own doesn't offer redemption options, then don't worry, Capital One offers credit card rewards to all their clients. All you have to do is visit their getmyoffer page and apply for a credit card. 
Visit Shopping Malls 
Though you may like online shopping, you can also find awesome shoe deals on shopping outlets. Apart from finding new and trendy shoes, you can also find a unique pair of shoes not listed online. By knowing your size, it will be easy to scan around in the various shoe outlets and compare prices. This will enable you to save some dollars when it comes to purchasing. Note that; be sure to use the respective rewards programs on the applicable outlets. 
Don't Go Cheap
 I know it sounds counter intuitive but when it comes to shoes, unlike other products you need to be more careful. That's why you should actually budget to pay for a little more on a quality shoe rather than going with the cheapest ones. Don't forget, no matter how tempting it may seem to buy the cheapest pair of shoes, quality matters. Make sure you don't find yourself cursing weeks later when the shoes fall apart or cause damage to your feet. Always remember the saying that goes that "cheap is expensive." 
Repair or Repurpose
If you have some great quality unused shoes that you feel can serve you a little longer, then you can have them resoled. Search for a local repair shop and get to wear your favorite shoes again. Keep in mind, apart from resoled, you can also dye the shoes another color for a complete upgrade. 
Conclusion 
No matter how much you love shopping for new shoes, it is good to be wise about your spending. Therefore, before budgeting for that pair of shoes, check out the above smart and easy strategies and prepare to save some money.