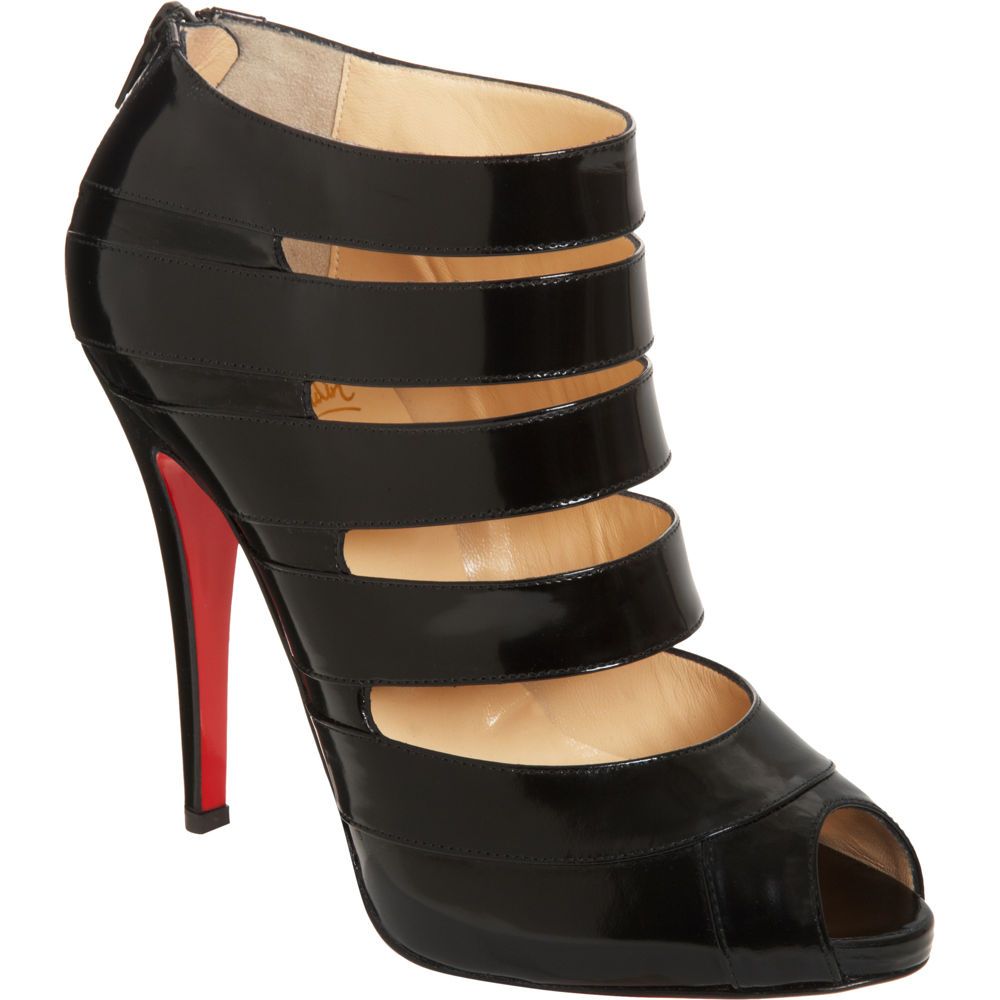 Every fashion obsessed shoe hound knows what it means when they see a pair of red soled masterpieces walk into a room, attached to a woman who seems to have the world at her feet (or at least she has more than a month's rent at her feet).   So it's no secret that a fabulous shoe with a bright red bottom means one thing and one thing only:  
Christian Louboutin
is a name that is bound to make the heart of any fashion conscious woman skip a beat.
[amazon_link asins='B016ANWFD0,B077JFSNDM' template='CopyOf-ProductGrid' store='shoeaholicswp-20′ marketplace='US' link_id='115bb5d2-0212-11e8-9161-1711da93c701′]
The history.
In today's 2011, Christian Louboutins have reached an obscene popularity thanks to the likes of Carrie Bradshaw and fellow characters of Sex and the City as well as fashion-savvy A-listers such as Blake Lively and Victoria Beckham.   But ever since Louboutin first slapped red lacquer upon the bottom of a pair of pumps back in 1992, the shoe mogul has been considered a forerunner in women's high-end footwear for almost two decades now.
The inspiration.
In the beginning, Christian Louboutin did not intend on painting the soles of his shoes red.   Every day he was plagued with how to market his brand"¦then behind the scenes at one of his fashion shows he happened to see his assistant painting her toenails with red nail polish (Chanel, of course)" and the rest is history.   Little did he know that this would be the inspiration to cause women everywhere to break the bank and live a life off Ramen noodles all to dash around town in the most wanted artwork that can't be found with a price tag less than $500.
In an article in Vanity Fair, Christian Louboutin revealed what he felt his product provides his customers: "Half of my women want a shoe to make them look a little tarty, and the other half are big tarts who want a shoe that looks classy.   I think that in both cases the shoe completes the woman, gives them the element they don't have in themselves."
The obsession.
So why the craze over shoes that can cost upwards of $1,000 a pair?   Women don't just drop this kind of dough on a pair of Christian Louboutins because they happen to like red underneath their feet, they do it because of what the red embodies.   It signals to the world, "I wear Louboutins" a top of the line shoe."  The red states "I'm a successful woman, and I'm powerful" while still being feminine."
Although Christian Louboutin is considered a creative genius by the standards of all fashion knowledgeable women across the globe, I'm sure the designer didn't set out to create a product with the socio-sexual overtones as complex as he did.   That sole has quite the message behind it.   It's about the emancipation of women and the power that they have worked so hard to gain in the world.
Can't afford Louboutins? Buy Christian Louboutin shoes now, pay later!