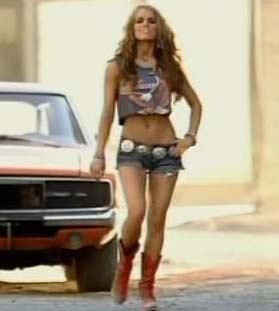 Get these Jessica Simpson Daisy Round Toe Mid-Shaft Boots like Jessica Simpson wore in the Dukes of Hazzard movie!
Daisy Duke actually wore genuine leather round toe mid-shaft N4525 5/4 Red Cowboy Boots in the movie, but who can afford Lucchese cowboy boots?!?!
These red cowboy boots like Jessica Simpson wore as Daisy Duke will have you strutting your southern style!
[prosperInsert q="red cowboy boots" gtm="merchant" l="6″ v="grid" ft="fetchProducts" vst="Buy Now" imgt="original" ni="true"][/prosperInsert]