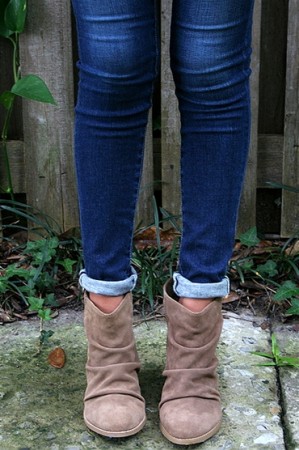 The Latte Rodeo Ankle Bootie is both an adorable and comfortable shoe that is part of the Splendid Clothing collection. This versatile pair of booties, available in both latte tan (above) and black (below) can be worn with almost any wintertime outfit. It is a stylish way a woman can make an impact in front of her classmates or co-workers. Buy Latte Rodeo Ankle Booties now!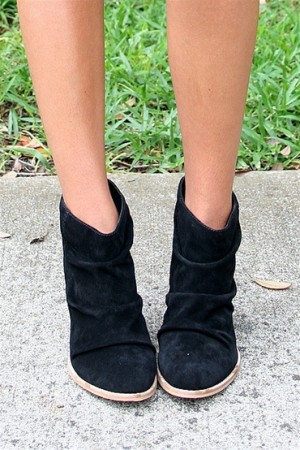 Whether you wants to wear these booties with a dress, or jeans and a sweater, the latte rodeo ankle bootie can enhance any woman's outfit. These are the types of booties that would look cute to wear for a lunch out with friends or even a night on the town.
For those who dare to defy the weather, these booties look great worn with a miniskirt or shorts at any time of the year. Pairing these booties with a pair of brown, white or black tights will lend a unique look to an outfit that can go from the office to after dinner drinks at the local bar. Thick tights paired with these booties can make for an adorable winter outfit. Buy Latte Rodeo Ankle Booties now!
These are the perfect booties for any woman who wears her jeans rolled up at the bottom. Boot cut jeans would only cover up these adorable booties so they should be avoided. Straight legged jeans rolled up are often the perfect companion to these latte rodeo ankle booties.
Feet will stay cozy warm in these booties, while still having room to move. These booties can fit a woman's feet like a pair of gloves. They can be worn with many different outfits. Buy Latte Rodeo Ankle Booties now!