Did you know that approximately 63% of US citizens lack enough savings to cover a $500 emergency? This may be in part because the average woman spends nearly 400 hours per year on shopping for trendy clothes. This translates to a whopping 8.5 years in a normal lifespan.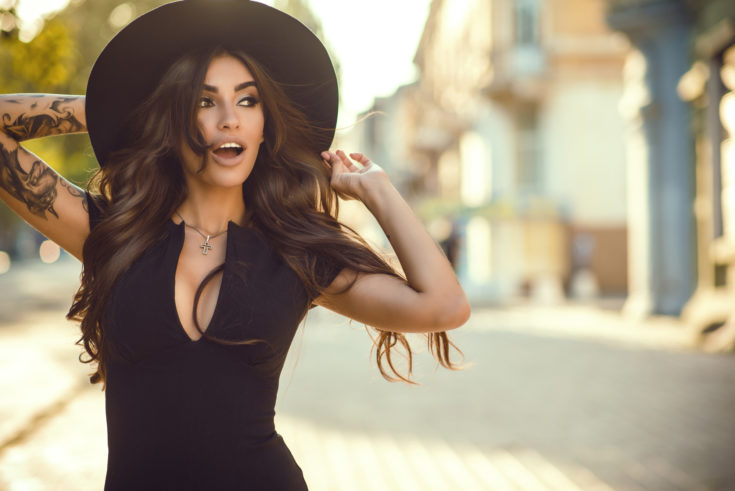 Nonetheless, you don't have to resign yourself to this fate. If you have caviar taste on a beer budget, there are many websites selling stylish yet affordable attire guaranteed to make heads turn. You just need to know where to look.
We've compiled a list of 12 affordable retailers that will make shopping for cute clothes a win-win for you and your bank account. They'll leave you looking and feeling like a million bucks. Read on!
1. Uniqlo
This is the go-to place for low-cost essentials such as sweaters, t-shirts, and boyfriend jeans. Uniqlo is also up-to-date with trendier options such as high-waist trousers, patterned maxi dresses, and bell-sleeved tops, all under $50.
Moreover, the store offers maternity wear and has partnered with renowned designers ranging from Tomas Maier to J.W Anderson. Elevate your wardrobe without denting your pocket.
2. Missguided
This is an exceptional brand for those who prefer an edgy style but don't want to dent their pocket. At Missguided, you'll find graphic t-shirts, acid-washed denim jackets, and lots more swagged-out getups. While its target market comprises the risk-takers of fashion, the brand also incorporates all-time favorites like pajamas, bodysuits, wrap dresses, lingerie, and swimsuits.
3. Boohoo
The store contains the ideal mix of cute affordable clothes. Whether you're on the quest for an outfit to wear to a friend's birthday party or a high-slit maxi skirt for your next tropical vacation, Boohoo has you covered.
You can snag yourself a $5 off-shoulder body suit to throw on with a blue pair of jeans and still have some cash left over to buy the trendiest accessories. The brand also stocks outfits in plus size, petite, maternity, and "tall" styles.
4. Find Trendy Clothes at Pretty Little Thing
If you're looking for a simple crop top or a cute cut-out dress you should definitely check out Pretty Little Thing. But, what's even more impressive is the vast assortment of styles available is the ridiculously low prices with dresses going for as little as $9 and tops for $7 or less.
5. Amazon
Amazon is one of those unique clothing websites that's highly underrated. Amazon has lots of price-friendly trendy clothes for sale, like midi dresses that retail between $16 and $19.
Alternatively, if you're all about culture, then you'll find cute sombrero hats going for $7 or less, that you'd typically find in a Mexican mall. Furthermore, if you place your orders using Amazon Prime, you get free shipping. This goes further to save you bucks on shipping costs that you'd have otherwise incurred.
6. Forever 21
You're probably familiar with Forever 21. But if you're not, then you'll quickly learn that it's one of the trendy clothing stores that are packed with inexpensive styles.
Their outfits range from off-shoulder rompers and breezy maxi dresses to uniquely-designed two-piece outfits. Forever 21 is also one of the best places to shop for retro fashion and street style attire.
7. Mango
Mango is a well-liked quick-fashion retailer that offers budget-friendly and chic styles, hence adding a modern twist to your wardrobe. Whether you are shopping for shoes or corporate plaid dresses they have it all.
Alternatively, if you're looking for something a little more laid back, you'll find tropical-printed cover-ups that serve as ideal beachwear. No matter what you purchase your credit card won't regret it.
8. Lulu's
While Lulu's avails products at a higher price range, it also stocks affordably priced attire such as gingham shorts and crop tops for under $25. All you need is to filter the categories by price (from the lowest to the highest) to find lots of eye-catching steals. For instance, you'll find $18 skater dresses and $15 tops that you can pair with almost anything.
9. H&M
It's one of the most popular trendy clothing stores that offer consumers the latest styles at remarkably low prices. If you need something new to spice up your office wardrobe or a fancy dress for that date you've been looking forward to all week, then H&M is your go-to.
10. ASOS
When you're in a fix and need a head-turner to wear to an upcoming shindig and don't want to break the bank, then ASOS is heaven-sent. The store has lots of modern-chic styles for you to choose from. Whether you want a spicy-red evening dress or some breezy culottes, ASOS offers plenty for you to cover your bases.
11. Target
Aside from its chic interior décor, Target carries the trendiest clothes that you'll immediately want to add to your wardrobe. Target's clothing brands which range from Universal Thread to New Day, offer the latest styles at a fraction of the cost.
12. Nordstrom Rack
If you're wondering where to buy clothes that are fashion-forward, then you'll find Nordstrom Rack right up your alley. Most of their merchandise is not only well made but also rings in at less than $50. You'll find fashion-forward innerwear, plus-size and petite styles, handbags, accessories, beachwear, jewelry and much more.
You Don't Need to Go Broke to Be Trendy
Although we love designer wear, these 12 sites are living proof that keeping up with the latest fashion trends doesn't have to cost an arm and a leg. These stores have made it simpler than ever to get yourself some new trendy clothes that won't leave you broke in the process.
In the meantime check out these 10 lifesaving tips to make buying shoes for your toddlers a breeze.