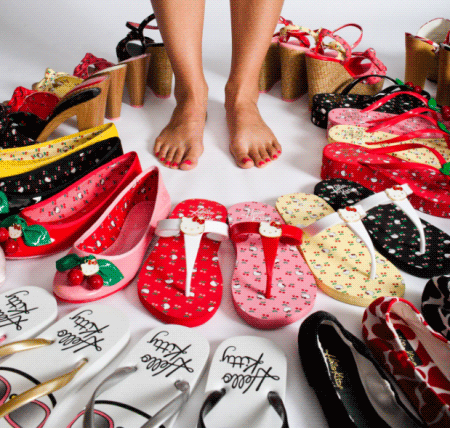 I recently had the opportunity to preview the upcoming Spring 2012 Hello Kitty Collection from Twenty10Footwear and OMG!!! I want them all, they are all so cute!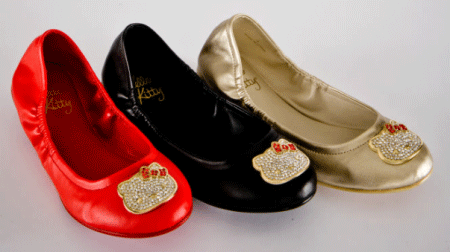 I had the chance to personally review the Gold Leather with Hello Kitty Gemmed Face Flats. I love the gold color and Hello Kitty on the toe.   The shoes fit well, they do not rub on my heel or the top of my foot.   They stay on well.   There is no arch support, so you may not want to wear them if you are going to be walking around a lot.   But I am a little worried about the gems falling out over time.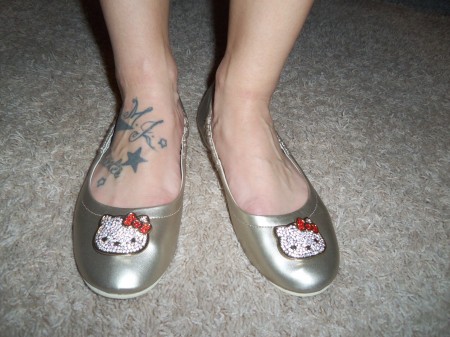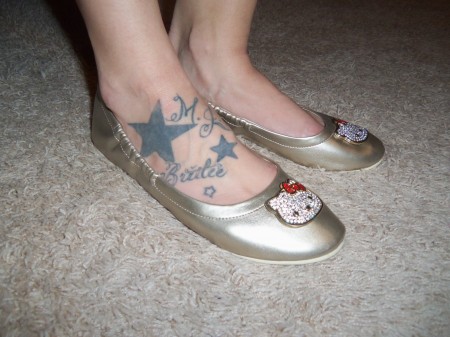 I also fell in love with these pink flats with the cherries and a Hello Kitty face gem on the toes.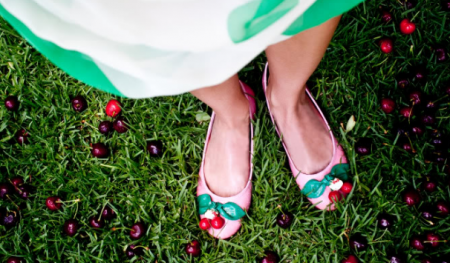 And these red and white criss coss slip-on sandals!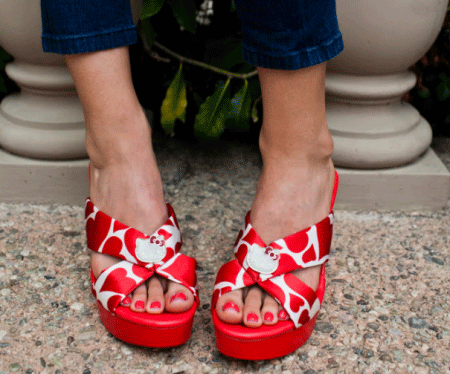 I loved them all! Which Hello Kitty shoes are your favorites?
Have some shoes you want us to review? Contact us!
Disclosure: I received a complimentary pair of shoes at no cost to facilitate my review. The opinions are all 100% my own.