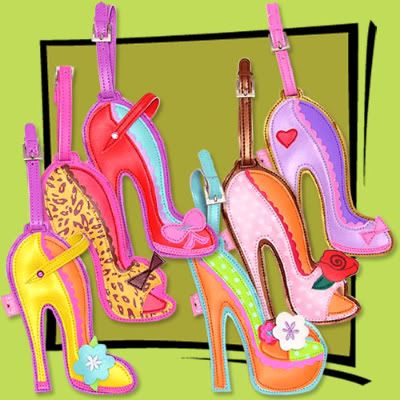 Update! Now available from Amazon!
Aren't these Fluff Pinup Shoes Luggage Tags cute?! What a perfect gift for someone who loves shoes who also  travels a lot (hint… me)! Available from Funky Chunky Handbags, $16. Plus right now you can save 15% off any purchase at FunkyChunkyHandbags.com with coupon code: SAVE15
You can find Shoe Luggage Tags for the best price on Amazon.