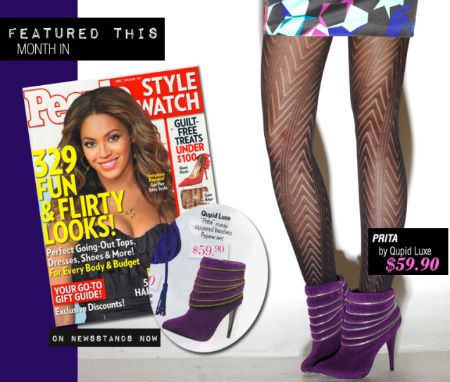 The Qupid Luxe Prita suede zippered booties from FlyJane.net were featured in the December/January issue of People Style Watch Magazine!
Retail Price is $98, but FlyJane sells this hottest bootie of the season for $59.90.   Plus right now (through Sunday), you can get an extra $5 off your order with Code: PEOPLEMAG at checkout!
Subscribe to People StyleWatch Magazine (one of my favorite magazine subscriptions) for only $19.90/year from Amazon.com. Cover Price is $39.90.
[prosperInsert q="purple bootie" gtm="merchant" l="9″ v="grid" ft="fetchProducts" imgt="original"][/prosperInsert]