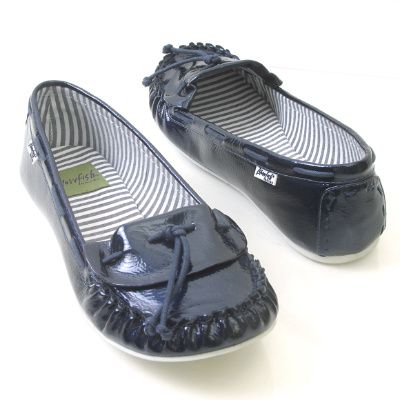 Q: Are the blowfish women seize shoes made of real leather patent or man made patent? thank-you. ~ Heidi
A:   Blowfish 'Seize' Flats (as seen on the Barefoot Tess website) contain a "PU Upper". PU stands for Ployurethane Upper which is totally man-made.   The patent synthetic Blowfish 'Seize' Flats are available in White, Red, Navy, Green, Black for $39 from BarefootTess.com.
Barefoot Tess caters to sizes 10 and up. So if you need a smaller size, you can also find the Blowfish Seize in Red & Navy from PlanetShoes.com, which caters to Vegan shoes.
Have a burning shoe question? Ask us!