Since when did Moon Boots come back in style?   Probably since Paris Hilton was  spotted wearing pink Tecnica Moon Boots  (available from Zappos.com, $134)  recently  at the Sundance Film Festival!   Not sure what's up with her bunny hat, though?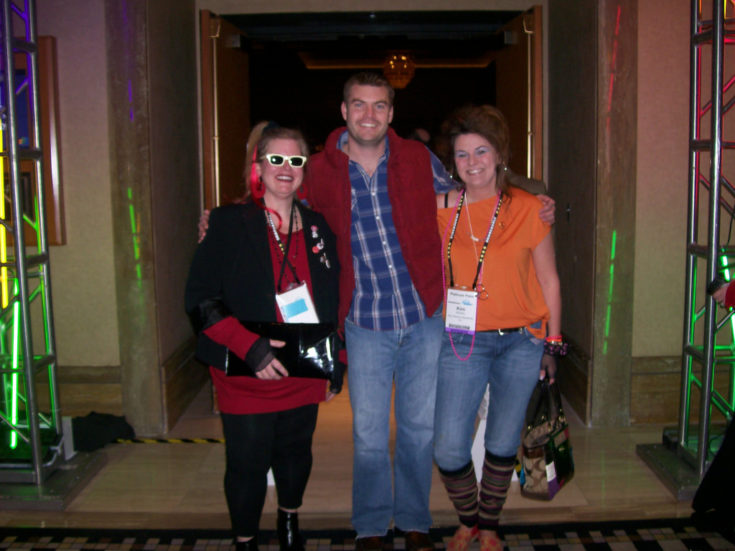 Too bad I couldn't find any moon boots or parachute pants  to wear with my leg warmers and big hair at the ShareASale's 80's Party in Vegas last week (photo shown above).
You can find Tecnica Moon Boots for the best price on Amazon.