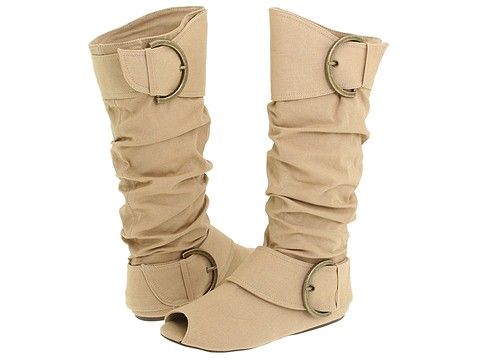 Could someone please explain to me the concept of an open toed boot? Maybe I'm old school, but I thought the point of boots were for winter wear and keeping your feet warm. So really how does this open toe Naughty Monkey benefit winter wear?
Naughty Monkey – Boot Camp (available in Tan, Black, Camouflage, Coral and Turquoise), $94.94 from Zappos.com
Get in gear for 'Boot Camp' with these feisty boots from Naughty Monkey. Fabric upper. Open toe. Faux buckle hardware at shaft. Partial inside zip for easy on/off. Lightly padded insole. Synthetic sole with rubber insert.