Thanks Emily for sending in this "Loeffler Randall lookalike"…
REAL: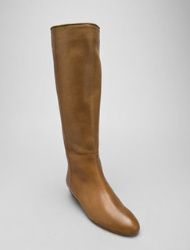 Loeffler Randall Matilde Flat Boot in Black Leather, $685 from Revolve Clothing
Loeffler Randall Classic Matilde Boot in Birch, $664 from Revolve Clothing
At Loeffler Randall they have set out to create the perfect lifestyle assortment for the chic, modern girl – from the ultimate ballerina flat to the perfect pump, and then some. They have created a collection that possess an understated elegance and are well cut and undeniably feminine. Success at last.
STEAL: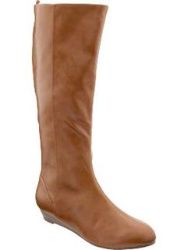 Women's Sliver-Wedge Boots – Black, $39.50 from OldNavy.com
Women's Sliver-Wedge Boots – Camel, $39.50 from OldNavy.com
Not available in-store (online only). Rock an oh-so trendy look with a pair of sliver-wedge boots. Pair them with long printed skirts for a boho-inspired look, or wear them with leggings for sleek style.